Former pro boxer takes down 'wannabe hijacker' on Lufthansa flight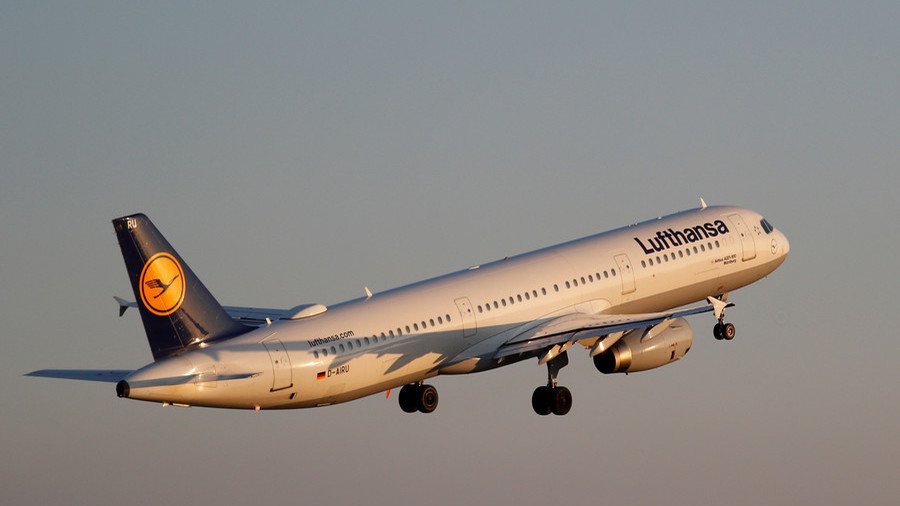 A former French professional boxer turned into a hero on a Lufthansa flight from Munich to Paris, stopping a person who was threatening to hijack the plane in his tracks.
Tarik Sahibbedine first noticed something wasn't right when a passenger became aggressive with a flight attendant. The head of cabin service then intervened, telling the passenger that they would not serve him anymore alcohol.
The passenger then became angry and refused to sit down, while the flight attendant picked up the intercom handset to notify the pilot. The belligerent passenger then joins the flight attendant at the front of the plane, right outside the cockpit.
At that point, Sahibbedine went to the bathroom so he could hear the conversation taking place, realizing that the passenger is continuing to be aggressive and threatening. The boxer then asks the flight attendant if he would like him to stand beside him, to which the flight attendant –who was shaking– responded "yes."
Sahibbedine first tried to reason with the passenger, who was in his 20s, but he remained angry and demanded to see the pilot. He sat down on the floor and muttered insults.
"During this hitch, I pulled the curtain so that the passengers do not see what is happening and to avoid panic," said the former boxer, as quoted by Le Parisien.
But then things became even more disturbing when the passenger uttered an incoherent and chilling statement: "I have my friends in Munich. The commander will turn around, he will go get them. I want them to be recovered," Sahibbedine recalled.
The man then threatened to open the cabin door and take control of the plane. At that point, Sahibbedine jumped into action, throwing him on the ground and throwing himself on top of him to immobilize him. Other passengers then joined in to help handcuff the man.
When asked about the incident after it was all over, Sahibbedine said he "didn't have time to be afraid," except at one point. "We were in front of the cabin, curtain pulled. He tells me he is afraid of nothing. That he can operate the red handle of the door without a problem."
The passenger is now undergoing a psychiatric exam, according to BFM TV.
If you like this story, share it with a friend!
You can share this story on social media: