Gunning for Tesla? Kalashnikov to sell electric cars & bikes to UAE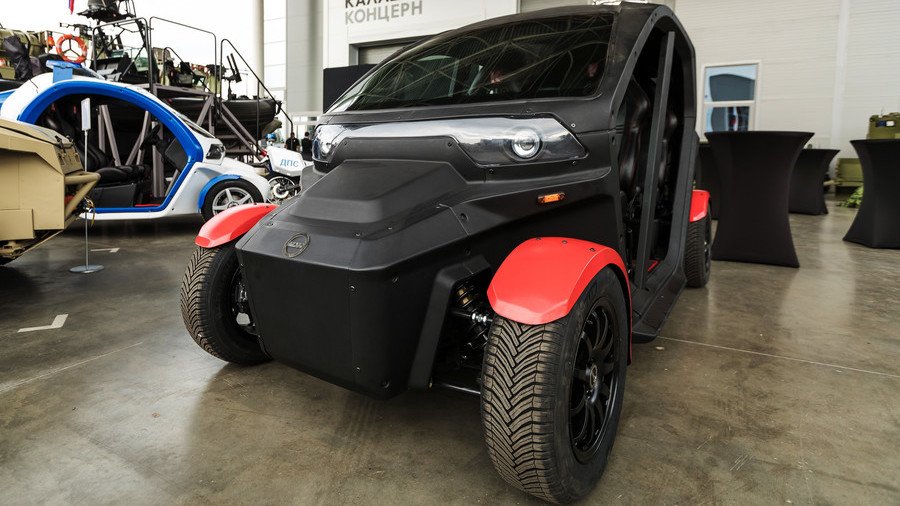 Electric vehicles made by Russia's renowned arms producer Kalashnikov are expected to be sold for export for the very first time, following an agreement with a major company from the United Arab Emirates.
A memorandum of agreement has been signed with the UAE company Mawarid Holding on the sidelines of the Army-2018 forum on Friday, Kalashnikov Concern's press service has said. The agreement focuses solely on civilian products, namely electric transport, made by the Concern.
"The agreement encompasses first export deliveries of electric transport made by Kalashnikov, namely UM-1 electric bike and UV-4 electric car," the Director General's aide on civilian products sales Olga Boytsova said.
The vehicles had been unveiled earlier at the Army-2018 forum. Both of them pack batteries, allowing 150 km of travel without recharging, the bike has a top speed of 100 and the car of 80 kmph. According to the manufacturer, the vehicles are easy to operate and maintain, as well as having low risk of exploding or catching fire in the event of a crash.
The two new civilian machines do seemingly have cousins within Moscow police. Early in June, law enforcement in the Russian capital received four Ovum electro cars and 30 Pulsar bikes to be used during the FIFA-World Cup 2018. Police-issue cars are three-wheeled and capable of carrying only two people. Kalashnikov said back then that the cars were modular, and seats for additional passengers could be affixed easily.
The announcement of the partnership with the UAE came a day after Kalashnikov unveiled another novelty – a concept electric supercar CV-1. The Concern boldly stated that the car, based on the body of 1970s classic IZh 2125 Kombi, "will allow us to stand in line with the world's electric car manufacturers, like Tesla, and compete with them."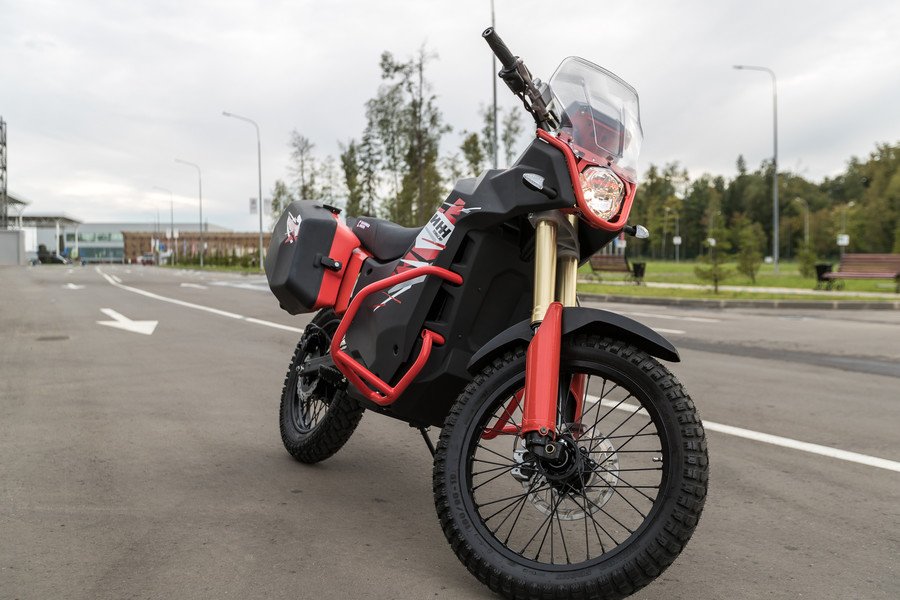 The light blue old-school – and seemingly factory-lowered – car was met with quite a mixed reaction online. Some mocked the retro design choice, while others cited this look as their reason to give the CV-1 a chance and actually buy it.
Think your friends would be interested? Share this story!
You can share this story on social media: