Bavaria's SPD, CSU engage in web domain war & trolling ahead of state election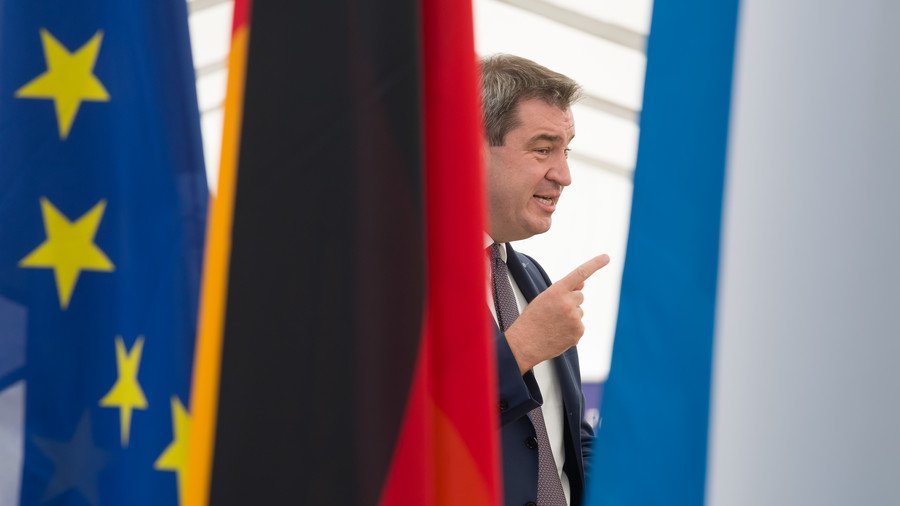 An online war has broken out between two German parties ahead of a key state election, after the Socialists bought a website containing their conservative rivals' main slogan, and set up fake Twitter and Facebook accounts.
The premier of the traditionally conservative state of Bavaria, Markus Soeder, has been campaigning for re-election in October under the slogan "Söder macht's" – Soeder gets it done. But one thing Soeder's team forgot to do was to purchase and register a website with the same slogan. The center-left SPD, expected to battle for third place in the state, immediately sensed an opportunity and secured the domain.
Now, anyone clicking on the Soder macht's website is subjected to a list of ten things the premier is alleged to have done – and none of them are positive. Among the accusations against the incumbent and race favorite are that he has excluded people with his policy of hanging crosses on public buildings, that he supposedly sold state-owned apartments to private investors, and even "questioned the need for the existence of the European Union."
Instead, voters are encouraged to look to the Socialists, offering "an immigration policy of humanity and pragmatism" and "cohesion instead of division."
The SPD political scientists then upped their game to also create satirical 'Soder macht's' profiles on major social media.
"It's really basic knowledge that you have to secure this," crowed Bavaria's SPD spokesman Ino Kohlmann. "We were amazed that the CSU was so sloppy."
But the Bavarian conservatives, who are allied with Angela Merkel's CDU at the national level, were left unimpressed, calling the entire affair "slapstick" and "false news."
"An opposition that preaches political decency, but uses its first campaign action to spread false news is barely credible," said CSU General Secretary Markus Blume.
However, rather than crying over spilt milk, CSU decided to strike back, buying up a domain that translates as "the real Söder macht's" and another one that claims "SPD does nothing."
It is unclear if voters in the culturally traditionalist and affluent region will be impressed by these new-fangled antics, but the CSU, which currently holds a majority in the state parliament is polling at 37 percent, with their biggest challenge coming not from the establishment SPD, but the fast-rising AfD, which is predicted to win 13 percent of the vote.
If you like this story, share it with a friend!
You can share this story on social media: