'This is for the little kids': Indiana priest assaulted as Catholic child abuse scandal unfolds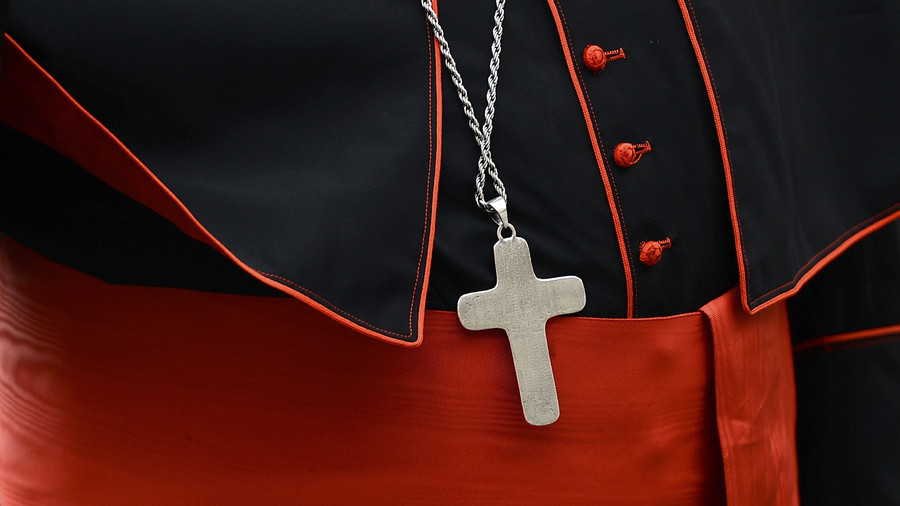 A Catholic priest in Indiana has been assaulted by a man who said it was "for all the little kids," just days after the Catholic Church was accused of covering up decades of sexual abuse by over 300 priests in Pennsylvania alone.
The attack on Rev. Basil John Hutsko occured Monday morning in St. Michael Byzantine Catholic Church in Merrillville, Indiana. Slammed to the floor of the sacristy by his attacker, Rev. Hutsko heard the man say "this is for the little kids," before he lost consciousness.
Commander Jeff Rice of Merrillville Police confirmed that the attacker had referenced sex abuse to Hutsko during the attack, telling the Chicago Tribune that this information led police to consider the attack a hate crime, without elaborating further.
Rev. Hutsko's assault occurred the same day Pope Francis issued a 2,000-word letter acknowledging the existence of child sex abuse within the Catholic Church. The pontiff was responding to the damming Pennsylvania grand jury report released last week, which alleged that as many as 300 priests had cases of child sex abuse covered up by church officials.
"With shame and repentance," the pope said, "we acknowledge as an ecclesial community that we were not where we should have been, that we did not act in a timely manner, realizing the magnitude and gravity of the damage done to so many lives. We showed no care for the little ones; we abandoned them."
Friends of Rev. Hutsko have expressed disbelief at the attack.
"As we have been saying, Father Basil is not guilty of any abuse or any accusations. He was just an innocent priest," the Rev. Thomas J. Loya, told the Washington Post.
The attacker, Loya said, "was apparently enraged by [the report], but why he chose Father Basil, we have no idea. We have not even a clue."
READ MORE: Vatican covered up sex abuse by 300 'predator priests,' 1000s of victims possible – Penn. grand jury
Another priest, Rev. Steven Koplinka of St. Nicholas Byzantine Catholic Parish in Munster, Indiana, lamented that those angry about the scandal were directing anger in the wrong places.
"It's just like they're targeting the wrong guys, you know?" he told the Chicago Tribune. "The rest of us try our best to be good priests and, unfortunately, this happened."
The Byzantine Catholics are a so-called Eastern Rite church, which recognizes the Pope as its head but has been allowed to retain many Orthodox practices, such as allowing married men to become priests. The Roman Catholic Church, by contrast, insists on clerical celibacy.
If you like this story, share it with a friend!
You can share this story on social media: