US funds organization to sow chaos abroad, but complains about Russian 'meddling' – Max Blumenthal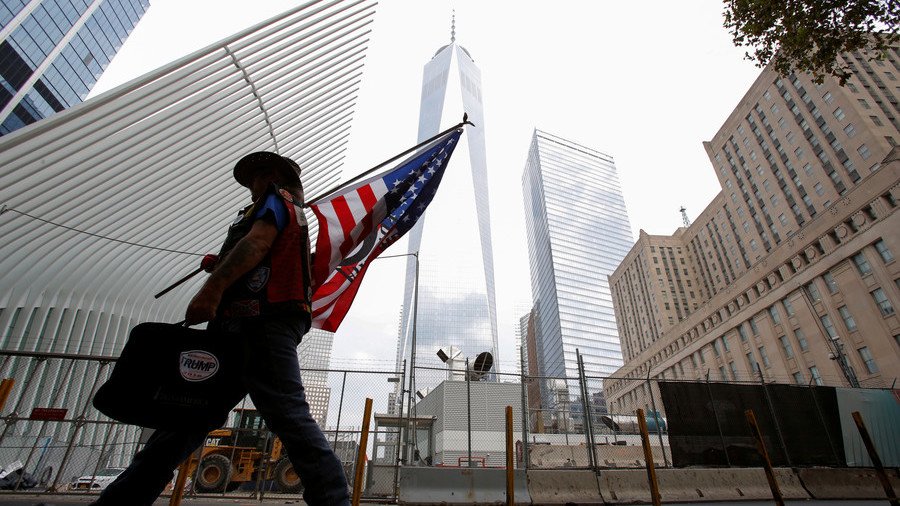 Americans are unaware that a state-funded organization is working hard to topple undesired governments, journalist Max Blumenthal has told RT. This does not stop the US from complaining about alleged Russian meddling though.
Award-winning American author and investigative journalist Max Blumenthal visited the 2018 Democracy Award, which was organized by the National Endowment for Democracy (NED) – a non-profit organization that was founded in 1983, and is supported by both the Democratic and Republican parties. The group claims to help non-governmental groups promote democracy around the globe.
The NED's award ceremony was meant to honor a collection of Korean activists who promote regime change in North Korea. The timing of the event – where Blumenthal managed to interview an NED grantee, the Transitional Justice Working Group's director, Hubert Younghman Lee, as well as catching a few words from Democratic House minority Leader Nancy Pelosi – was very interesting. It coincided with the US-North Korean landmark summit, thereby essentially "undermining a US government initiative to foster peace between North and South Korea," according to the journalist.
"Americans have no idea that they are funding an organization that is explicitly dedicated to meddling in other countries' affairs, interfering in elections, toppling democratically elected leaders, and spreading public relations campaigns to sow chaos against countries that resist Washington's agenda," Blumenthal told RT.
The NED event is, in fact, a gathering of organizations that do "precisely what Congress accuses Russia-funded media outlets and troll farms of doing in the United States," Blumenthal believes. The NED's real goals are a far cry from its proclaimed ones, according to the journalist, who has published a new investigation exposing Washington's efforts to interfere with the internal affairs of countries around the world.
READ MORE: 'Never again': Iranian FM says US aims to overthrow Tehran's govt, but will fail
After speaking with Pelosi, who "was among a bipartisan cast of lawmakers on hand to pay homage to the NED," on the sidelines of the gathering, the journalist said that she wanted to duck the "fake human rights, democracy promotion industry."
"The other issue she wants to duck is the sheer hypocrisy of supporting an organization that funds civil society groups and opposition media to topple governments and sow chaos is sovereign countries while complaining that, for example, this network RT does that in the United States, and that's exactly what Nancy Pelosi and her colleagues in Congress do every day," Blumenthal said.
Subscribe to RT newsletter to get stories the mainstream media won't tell you.
Think your friends would be interested? Share this story!
You can share this story on social media: