'Never again': Iranian FM says US aims to overthrow Tehran's govt, but will fail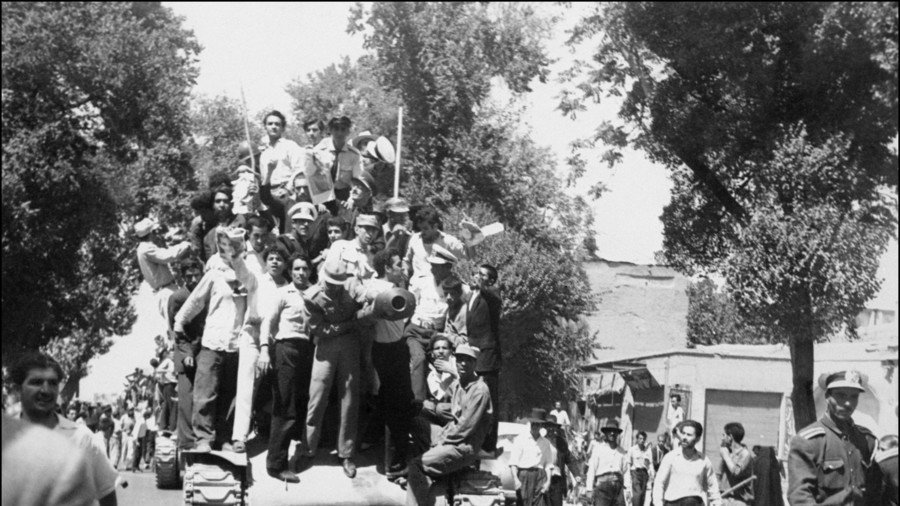 With the 'Iran Action Group', the US "dreams" of reenacting the 1953 coup "through pressure, misinformation and demagoguery," Mohammad Javad Zarif tweeted on Sunday. "Never again."
The new Iran Action Group was created by the US exactly 65 years after the CIA successfully toppled a democratically elected government in Tehran, but this regime change won't happen, Iran's foreign minister says.
65 years ago today, the US overthrew the popularly elected democratic government of Dr. Mossadegh, restoring the dictatorship & subjugating Iranians for the next 25 years. Now an "Action Group" dreams of doing the same through pressure, misinformation & demagoguery. Never again. pic.twitter.com/ic3o652awn

— Javad Zarif (@JZarif) August 19, 2018
The minister's tweet was accompanied with two black-and-white photos of the turbulent events that unfolded on the street of Tehran more than six decades ago, as the democratically-elected populist prime minister, Mohammad Mosaddegh, was overthrown as a result of a covert CIA-MI6 operation.
READ MORE: 1953 Iran coup – a crime authored in London and Washington
The anniversary of the coup coincided with US Secretary of State Mike Pompeo announcing the formation of the Iran Action Group on Friday. The group aims to "address" Iran's "hostile activity and support the Iranian people," Pompeo said.
Think your friends would be interested? Share this story!
You can share this story on social media: