Most Americans favor diplomacy over sanctions when it comes to Russia – poll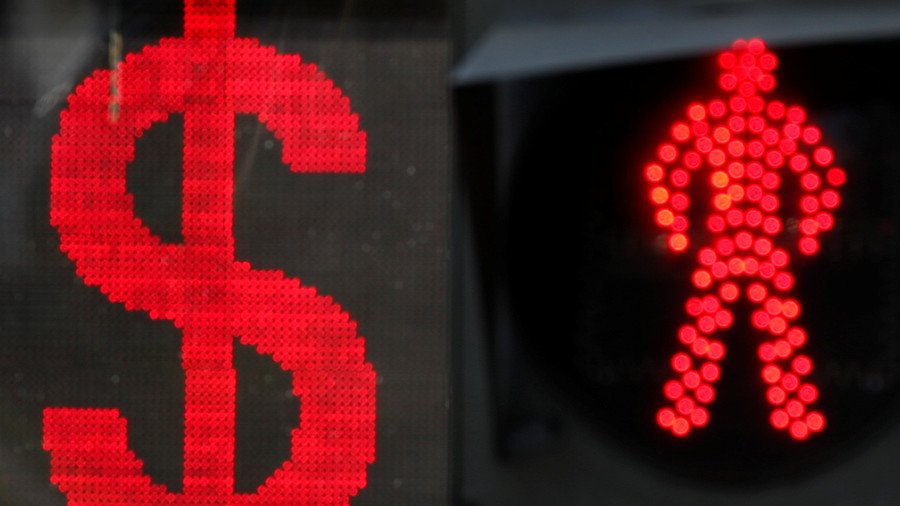 Nearly 60 percent of Americans reject Washington's punitive sanctions and pressure approach towards Moscow, and believe the US should focus on repairing relations with Russia, according to a new poll.
Despite the ever-tightening ratchet of US sanctions, only 36 percent of responders believe such a strategy could improve bilateral ties between Washington and Moscow, the Gallup poll revealed Monday. In defiance of the mass hysteria surrounding the supposed Russian interference in the 2016 presidential elections, 58 percent of Americans think improving relations with Russia is more important than applying punitive economic and diplomatic measures.
However, despite the lack of any concrete evidence of Russian interference in the US elections, most Americans (75 percent) still fell victim to the mass media reports that seek Kremlin hand in bringing President Donald Trump to power. Some 39 percent of Americans believe that Russian interference changed the outcome of the vote, while 36 percent believe that Russia tried but failed to change the election outcome. Only 16 percent of responders, polled August 1-12, said Russia had nothing to do with US democratic process.
Trump, who has repeatedly stressed "nobody's been tougher on Russia than I have," has introduced a number of sanctions against Moscow, in a continuation of punitive policies that began under his predecessor, Barack Obama in 2014.
Earlier this month, the Trump administration announced it would impose new sanctions against Russia sometime before August 22 over the UK's Skripal poisoning saga. The first tranche will include a ban on exports of sensitive national security goods to Russia. The second round of sanctions to be introduced within three months is said to include downgrading diplomatic relations, banning the Russian airline Aeroflot from flying to the US, and cutting off nearly all exports and imports.
Speaking to Reuters on Monday, Trump noted that he was not considering lifting any of the sanctions, but might think about it if Moscow made "good" concessions on issues like Syria or Ukraine. "I would consider it if they do something that would be good for us. But I wouldn't consider it without that,"he said.
READ MORE: Hacker kids poke hole in MSM narrative that it's Russians who are the US election threat
The Kremlin meanwhile noted that it aims to mend the relations with Washington, but in such a way which will reflect Russian Federation's interests.
"The Russian president hopes for the best. He would like to end the deepest crisis in our relations. He has repeatedly said so himself," Russian presidential spokesman Dmitry Peskov told the media on Monday. "This intention remains, but at the same time nobody is going to grieve if we do not see Washington's reciprocity on that score."
Think your friends would be interested? Share this story!
You can share this story on social media: