Prankster lures men to New York square to compete in 'real life' Tinder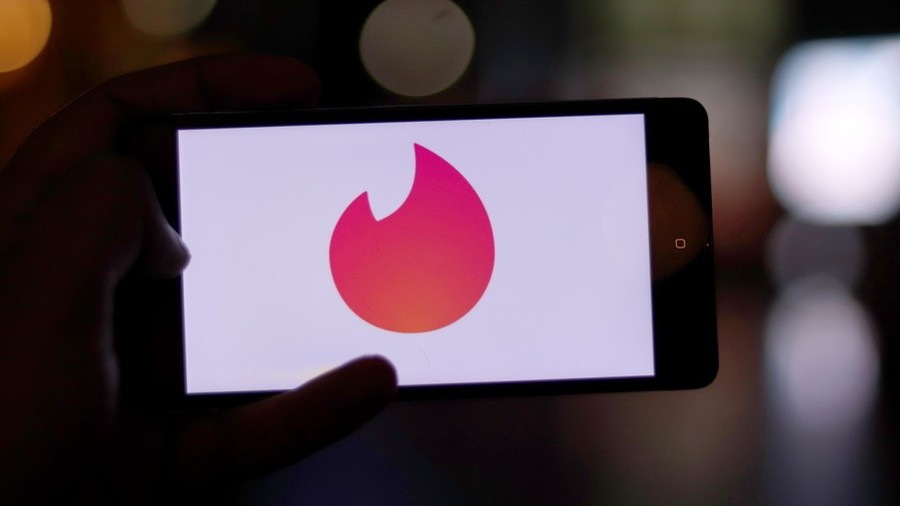 A New York prankster lured dozens of thirsty men to the same location on a public square, promising them a DJ set and "whatever happens." Once there, she cajoled them into competing in a bizarre version of 'real life Tinder.'
After "shopping my soul around" on the popular dating app, one of the unlucky marks talked about looking forward to a date with 'Natasha.'
The mystery woman told him that she was busy for a while and he lost interest, until a message came through last week: "HEY IM FINALLY FREE LMAO... my friend is DJing near Union square around 6 tomorrow I was wondering if you wanted to go for a bit then we could go get drinks after and see what happens."
The hapless horndog turned up at New York's Union Square, supposedly to meet Natasha at the stage, check out the music, and head off into the evening. Standing at the stage were dozens of other guys, and eventually the mark saw Natasha take to the stage, flanked by two beefy bodyguards.
Natasha then spilled the beans. She had matched with every guy in the crowd, told them the same story, and lured them to the concert. She then revealed the next stage of her plan: the men would compete in a battle-royale of real-life challenges, to see who could win a date with her.
Our narrator picked up his remaining dignity and went home, but not before admiring Natasha's "fallopian fortitude" for pulling off such an audacious scam.
Some men stayed and played, however. Natasha eliminated them with a series of questions. "If you're Puerto Rican and support Trump leave! If you have a long beard, leave!" one participant, 28-year-old Nicholas, recalled her shouting.
Her challenges then moved into the physical. Men lined up to sprint for her affection, and dropped to do push-ups.
"The majority of the group, like 95 percent, were like aaahhh, watching as the f*cking idiots fell in line to her demands to do push ups and run," Nicholas said. "She did a live swipe line, right and left. I left at that point."
The audacious grifter was identified by the local news site Gothamist as Natasha Aponte. Her Instagram profile describes her as an "actress, model, singer," and "New York City Baby."
Whether Natasha actually took anyone on a date is a detail lost in the legend.
Think your friends would be interested? Share this story!