Feds shutter & fine 'pirate' Texas radio that broadcast Alex Jones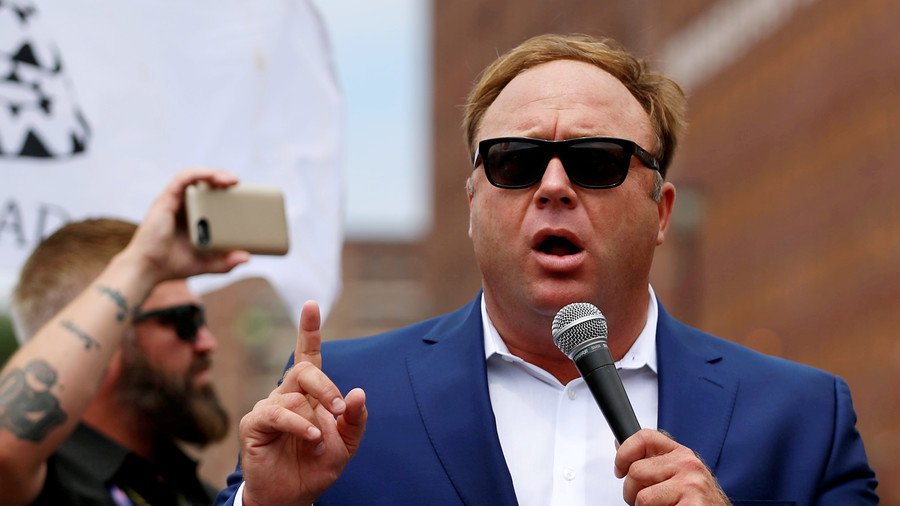 The US communications regulator has shut down an Austin, Texas radio station and slapped it with a $15,000 fine for operating without a license.
CORRECTION: An earlier version of this story alleged that Liberty Radio was a "flagship radio station" for Alex Jones and InfoWars, which InfoWars has now officially denied.
A lawsuit filed in the US District Court in Austin this week accuses Liberty Radio of operating without federal consent since at least 2013, the Austin American-Statesman reports.
The Austin-based station has been solely streaming online since December, when it was knocked off the air. The newspaper reported that religious programming has replaced Liberty Radio on the 90.1 FM frequency.
Agents from the Federal Communications Commission (FCC) traced the station's signal to a 50-foot tower at an apartment complex linked to the to defendants in the lawsuit, Walter Olenick and M. Rae Nadler-Olenick. The court documents indicate that the station was being operated out of some sort of maintenance or utility room at the complex.
The FCC also levied a $15,000 fine against the Olenicks. However, AP reports that they told the commission they will not pay the fine and will treat any agency representatives that return to their property as trespassers.
Though AP called the station a "flagship" for the controversial commentator Alex Jones and his show InfoWars, the show denies any relationship to the station or the Olenicks.
Jones "does not own, operate, or have any relationship with that radio station or its owners," InfoWars told RT in a statement. "It is not his 'flagship' station… and the FCC's actions were in no way related to the fact that the station may have broadcast Mr. Jones' programs in the past."
Last week, Jones' website Infowars was banned from Facebook, Youtube, Apple and Spotify for reportedly violating the outlets' community standards and spreading "hate speech."
He was later suspended from Twitter after he used the platform to call on US President Donald Trump to "take action" against tech companies censoring his content. The moves sparked an intense debate about free speech and the rise of political censorship by private companies.
READ MORE: Alex Jones suspended from Twitter after tweet calling to end censorship
Infowars has continued to operate and has even experienced a surge in popularity in the wake of the restrictions. However, on Tuesday, the website itself went offline in what staff called a cyberattack. It has since resumed operating normally.
Subscribe to RT newsletter to get stories the mainstream media won't tell you.
You can share this story on social media: