Who's the threat to US democracy? Sen. Murphy, Trump Jr. spar after Alex Jones ban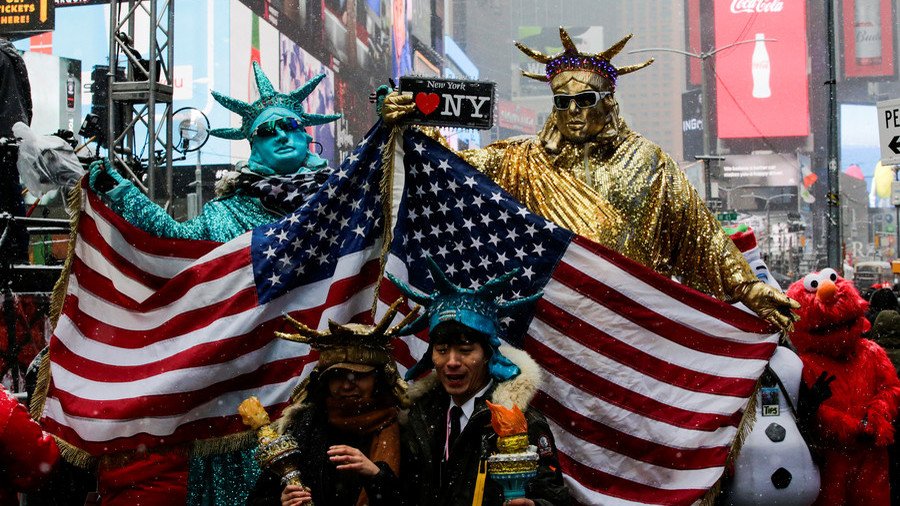 Democrat Senator Chris Murphy clashed online with Donald Trump Jr over whether the controversial ban of Alex Jones from social media has signaled a rise of corporate political censorship in the US.
Murphy, who has represented Connecticut in the US Senate since 2013, was among the vocal supporters of the controversial decision by several tech companies to suspend Jones from their platforms. He hailed it, branding Jones' show Infowars "the tip of a giant iceberg of hate and lies that uses sites like Facebook and YouTube to tear our nation apart."
The original decision was perceived by many online commenters as an act of political censorship by private companies, and an attack on free speech. Murphy's position in this context was regarded as cheering the deterioration of a key element of US democracy.
The backlash seems to have a partisan tint, coming amid speculation that Silicon Valley's transparent user policies are being applied in a way that is biased against conservative voices on their platforms. The theory is shared by President Donald Trump and some members of his administration.
Senator Murphy rejected the criticism, arguing that restrictions on free speech by companies could not be compared to government censorship and that the case of Jones – who is a controversial figure standing accused of endorsing conspiracy theories and bullying – would not lead to more cases of online censorship of popular voices.
US-based social media have long been criticized by some liberal commentators for lacking transparency in how they ban content and for having an apparent political bias. But it became a hot issue in the US after companies like Facebook, Google and Twitter were accused of failing to stop alleged Russian interference during the 2016 presidential election. The Democratic Party leadership used accusations against Moscow to explain Hillary Clinton's defeat in the election.
Like this story? Share it with a friend!
You can share this story on social media: