US targets Russia and Chinese firms over North Korea sanctions breaches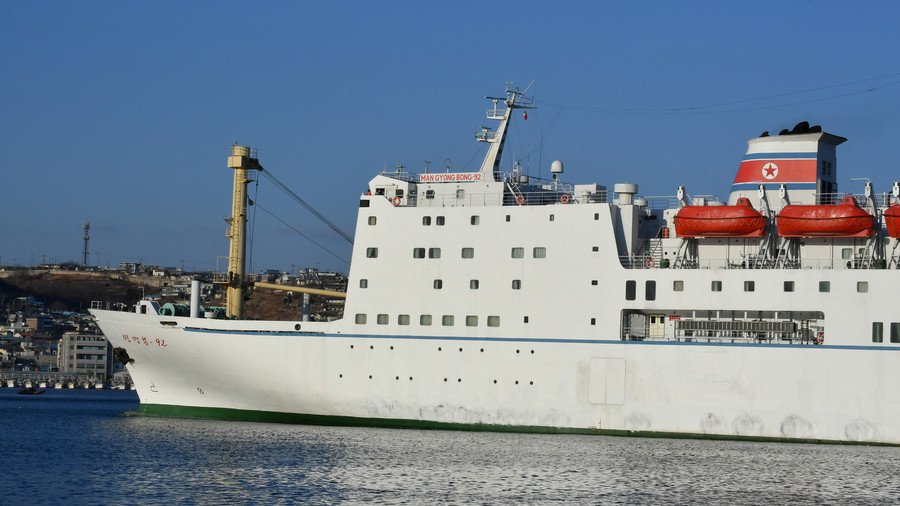 The United States has imposed fresh sanctions on one individual and three entities, including Russia and China-based companies, over breaches related to North Korea sanctions.
The US Treasury said the new sanctions applied to the Russia-based Profinet Pte Ltd and its director general, the China-based Dalian Sun Moon Star International Logistics Trading Co. and the Singapore based SINSMS Pte Ltd.
In a statement on its website, the Treasury said the sanctions targeted "persons involved in facilitating illicit shipments on behalf of North Korea" and said the move was part of the US commitment to "prevent financial flows" to North Korea's "unlawful WMD programs and activities" in accordance with UN Security Council decisions.
The statement said that the tactics the entities in question had used to "evade sanctions" were prohibited under US law and that "all facets of the shipping industry have a responsibility to abide by them" or expose themselves to serious risks. "Consequences for violating these sanctions will remain in place until we have achieved the final, fully verified denuclearization of North Korea," it said.
Earlier this month, the UN released a report which claimed that Pyongyang had not stopped its nuclear and missile programs and had defied Security Council resolutions "through a massive increase in illicit ship-to-ship transfers of petroleum products, as well as through transfers of coal at sea during 2018".
A day later, the US submitted proposals to the Security Council for a slew of new international sanctions against the country. North Korea's foreign ministry accused Washington of trying to apply "international pressure" on Pyongyang.
You can share this story on social media: