'Very romantic': Fox News hosts starry-eyed after Kim Jong-un takes wife on date to fish factory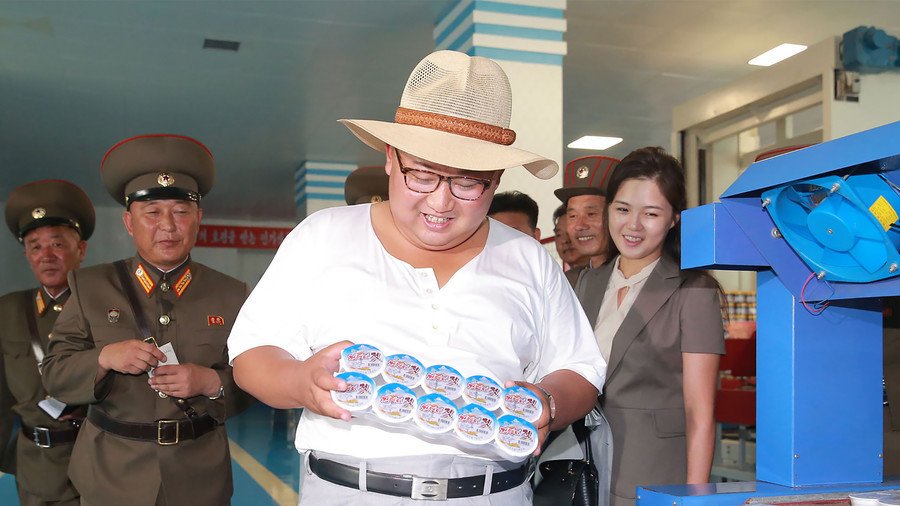 Fox News, known for its conservative political slant, now appears to be somewhat partial towards North Korea's leader. Still calling Kim Jong-un a "dictator," the channel's hosts noted the "romantic" was showing his "softer side."
While most women prefer to be wined and dined, Kim had another idea for a date with his wife – visiting a fish-pickling factory. In true North Korean fashion, photos were released of Kim's day out with his beloved... and apparently the hosts of Fox News were smitten with the images.
"Turns out Kim Jong-un is quite the romantic," journalist Jillian Mele said in response to the pictures. Ainsley Earhardt of the Fox & Friends morning show also said the date was "very romantic," while her co-host Steve Doocy said the images show the "softer side of the dictator...he's smiling."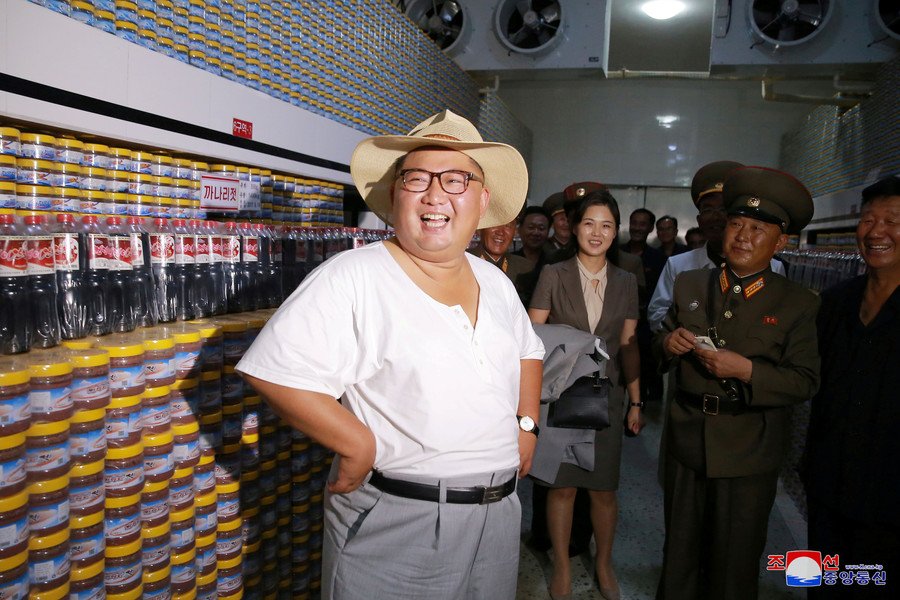 Brian Kilmeade, meanwhile, took a moment to point out that "the last couple times you've seen him it's been out with the people, talking about manufacturing. Not with the missiles." That comment is likely a tip of the hat to Donald Trump, who held "very, very good" talks with Kim in Singapore in June.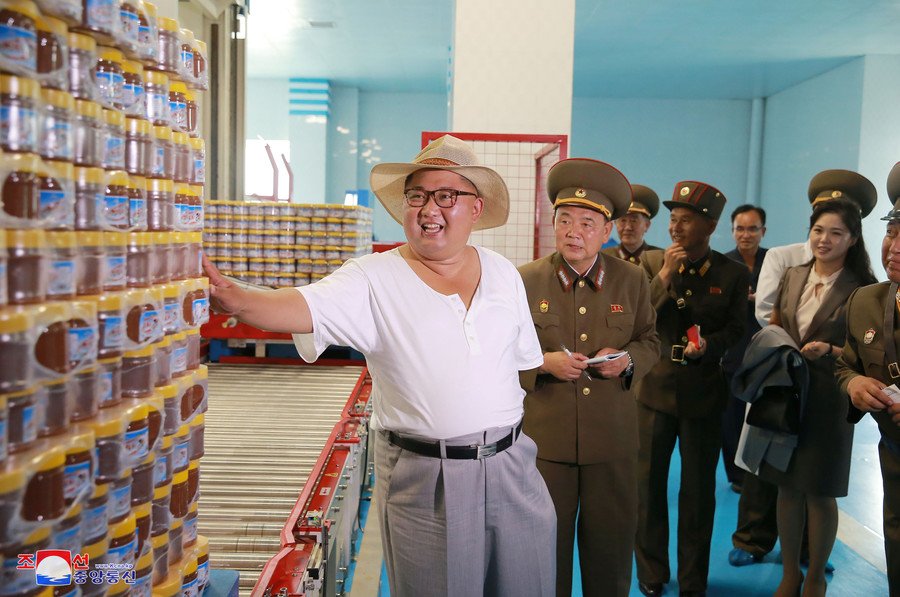 The photos of Kim's fish-filled adventure, released by state media outlet KCNA, showed the leader in casual attire, including a short sleeve white shirt, slacks, and a hat. In addition to visiting the fish-pickling factory, Kim was also seen being all smiles at Samchon Catfish Farm.
Like this story? Share it with a friend!
You can share this story on social media: