Roger Stone posts 'Space Force' image with swastikas to Instagram… to support Trump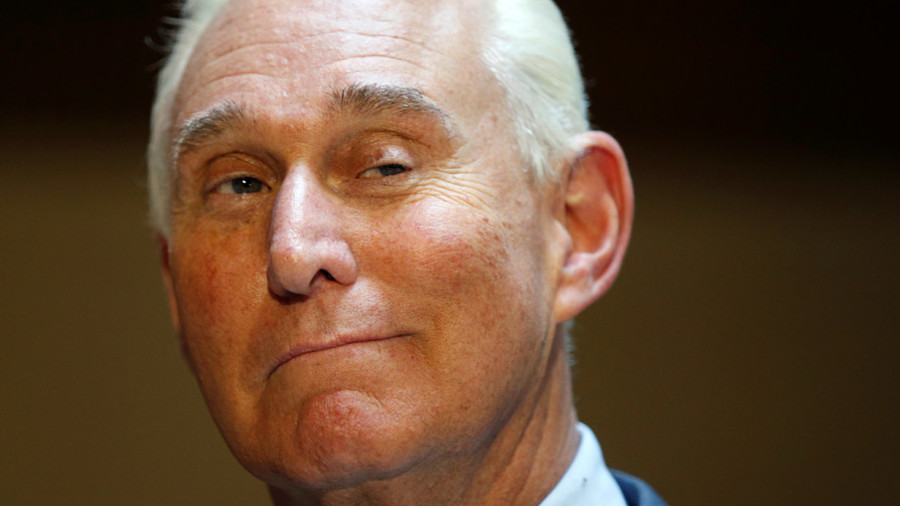 In an apparent effort to show support for President Donald Trump's 'Space Force' project, former adviser Roger Stone posted a photoshopped image of himself and other US officials posing in spacesuits adorned with Nazi symbols.
The image included Trump himself, along with Vice President Mike Pence, White House press secretary Sarah Huckabee Sanders and Trump attorney Rudy Giuliani. A caption on the bottom read: "In space no one can hear you lie."
Stone posted the digitally-altered (and since-deleted) image on his Instagram account with the caption: "I love this — proud to be in this crew — but the only lies being told are by liberal scumbags."
The image had previously been shared by critics of the Trump and his attempts to create a Space Force branch of the military, but it seems that Stone somehow managed to miss the fact that there were Nazi swastikas all over the image — including a large, rather unmissable one in the top right-hand corner. He quickly deleted the post, but not before plenty of eagle-eyed critics had taken screen shots and expressed their confusion and outrage on Twitter.
Stone has come under scrutiny for his alleged connections to WikiLeaks and has been a target of US special counsel Robert Mueller's investigation into alleged Russian interference in the 2016 presidential election.
The former Trump advisor said this week that he would be willing to cooperate with the Mueller investigation but that he does not intend to testify against Trump under any circumstances.
"I have nothing that I could say about him that would be negative. Secondarily, I'm just not going to do that," Stone told CNN.
Think your friends would be interested? Share this story!
You can share this story on social media: