Vegas mystery: Slot machines suffer bizarre meltdown just yards from hacker conference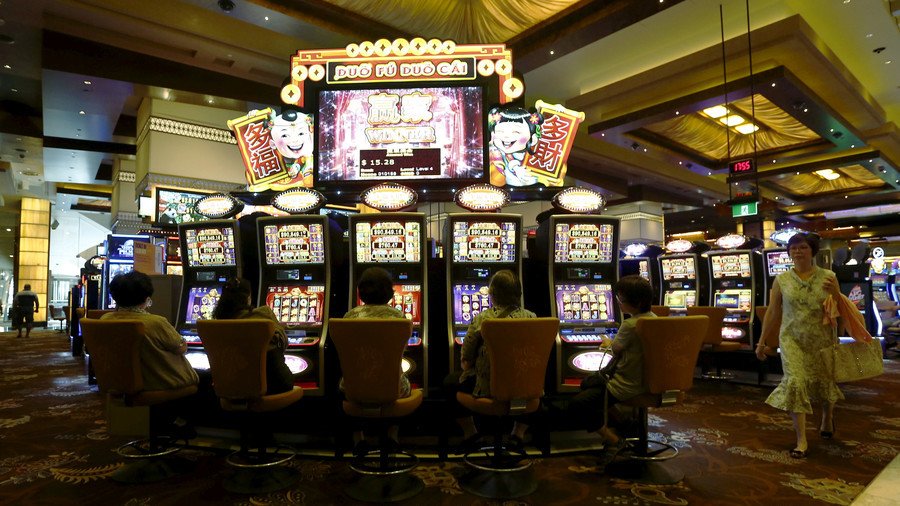 Dozens of Las Vegas slot machines crashed simultaneously over the weekend, just yards from where the annual DEF CON hacking convention was taking place. No explanation for the intriguing development has been offered.
The bizarre shutdown took place between 1am and 2am on Saturday at the Linq Casino – right across the road from Caesars Palace where the convention was taking place.
Attendee Matt Anderson captured the moment and told Mashable: "No-one else knew what was happening, but all slots were dead/errored out."
The Linq said it's investigating the incident. Spokesperson Rich Broom said there was "no evidence whatsoever that there was a hack." RT has contacted Linq for more information.
All the slots are down in The Linq?? So we're all sitting here waiting for our money and while I only have $10 I WANT MY MONEY ... or a free drink cause this is a buzz kill

— YA Penny (@gwenHines_) August 11, 2018
Someone glitched all the slots in the Linq casino, they're all out of action it seems. Play nicely now.

— Darren Oliveiro-Priestnall (@TheNewAutonomy) August 11, 2018
DEF CON kicked off on Thursday and saw attendees attempt to hack voting machines and cars as part of the four-day conference.
Other unusual activity reported in Vegas over the weekend included a computer screen inside an elevator at the Flamingo hotel showing its command prompt, and a casino game with a Windows box open instead of the game's graphics.
Like this story? Share it with a friend!
You can share this story on social media: