Russia & China 'can't be our friends as they develop hypersonic weapons' – US general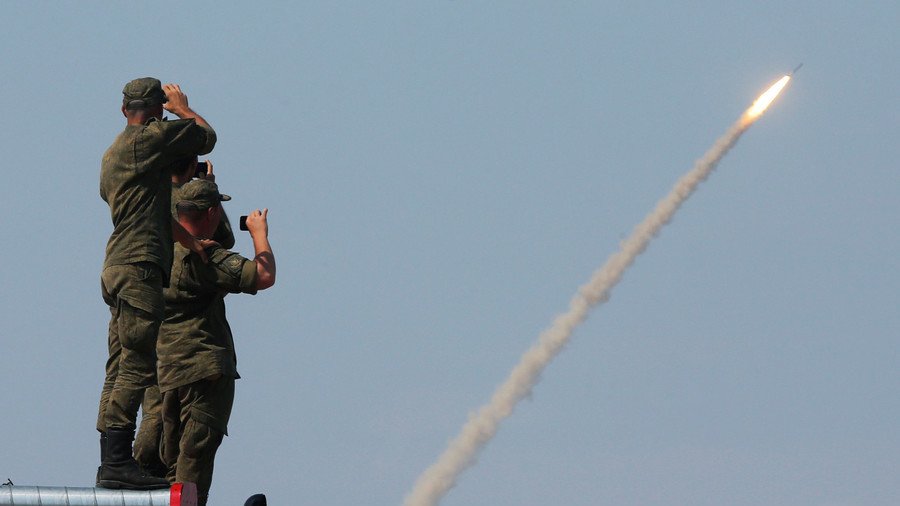 Russia and China are not eligible for friendship with the United States because the two nations are developing hypersonic weapons that the US has no defense against, a top American general has declared.
"You can't call them [Russia and China] our friends if they're building weapons that can destroy the United States of America, and, therefore, we have to develop the capability to respond," Air Force General John Hyten, commander of US Strategic Command, said at the Space and Missile Defense Symposium in Huntsville, Alabama.
Hyten went on to reassure his audience that the Pentagon has close to a dozen programs aimed at developing and defending against hypersonic weapons. He also expressed regret that the US hadn't started working on such weapon systems "five years ago or ten years ago, because then we wouldn't be worried."
The general's comments coincided with Beijing's claim that it had successfully tested its first hypersonic aircraft. A hypersonic weapon or aircraft travels at Mach 5 or higher, five times faster than the speed of sound.
Russian President Vladimir Putin revealed that Russia has developed a number of advanced weapons systems, including hypersonic missiles, during his state of the nation address in May. Putin showcased two variants of hypersonic weapons systems already in development: An air-launched projectile called Kinzhal ("dagger" in Russian) that travels at a speed of Mach 10 and has a range of 2,000km (1,240 miles), and a hypersonic glider warhead deployed from space which can fly in the atmosphere at speeds of over Mach 20.
In July, the Russia's Federal Security Service (FSB) said that a mole had leaked secret files on Russia's newest hypersonic weapons to Western intelligence.
Like this story? Share it with a friend!
You can share this story on social media: