French feminists spark Twitter war after call to ban 'sexist' postcards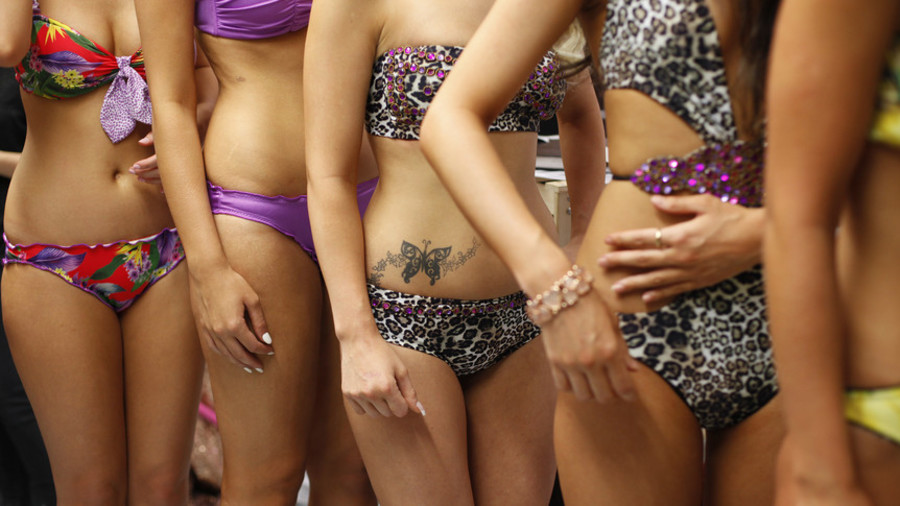 Twitter erupted after a group of French feminists launched a campaign to ban postcards featuring scantily clad women which they say are "sexist" and promote a "culture of rape".
The Femmes Solidaires (Women's Solidarity), which has about 30,000 members, has called out the postcards, claiming they depict women only as "sex objects" to "be consumed and thrown away under the pretext of leisure and entertainment". They also claimed the images "legitimize and normalize" violence against women.
The group called on its members to keep an eye out for the offending postcards and to report where they are being sold on social media. They also posted examples of the postcards on Twitter, with one showing five women from behind wearing skimpy swimwear and another showing a woman riding a bike wearing a thong.
Some supporters of the anti-sexism initiative were happy to oblige and tweeted to let people know where the postcards were being sold.
But not everyone was as enthusiastic about the idea of a ban on the postcards, with some calling out the "hysteria" and pointing out that the women who pose for the photographs made a choice to do so and don't need anyone's help. Some branded the campaign as a "ridiculous fight" that "no one cares about".
Some others were so irked by the feminists' campaign that they suggested it was the Femme Solidaires group itself that needed to be banned, not the postcards.
The campaign against the crude postcards comes at a time of heightened debate around sexism in French society. France's National Assembly recently voted in favor of controversial legislation which would outlaw sexual harassment in public. The proposal, which must also be debated and passed by the senate, would impose fines of up to €750 for street harassment.
The proposal was passed days after a French woman was slapped in public after she asked a man to stop making sexual comments to her, causing widespread outrage.
You can share this story on social media: