'Heavily armed' New Mexico extremists trained children to commit school shootings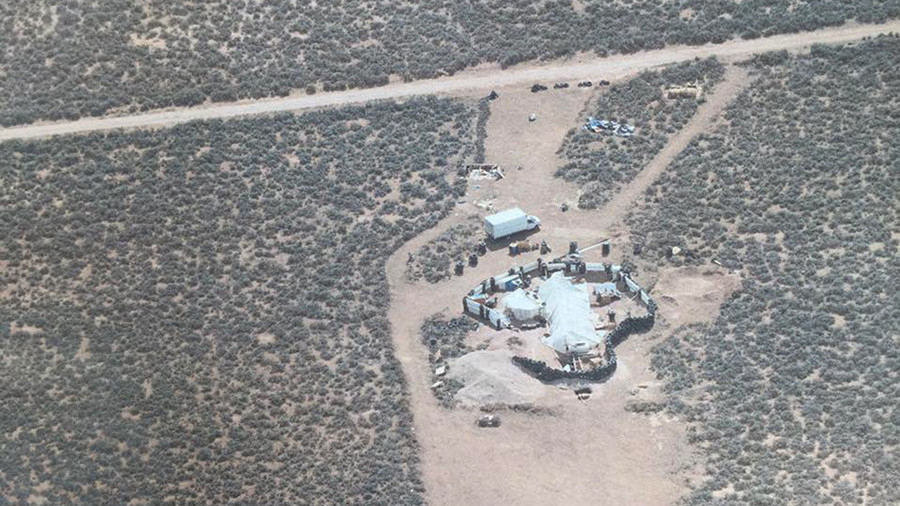 Siraj ibn Wahhaj, the son of a prominent New York City imam, was arrested at a "filthy" compound in New Mexico, where 11 children found there had been trained in how to shoot up schools, prosecutors said in court documents.
Ibn Wahhaj, 39, and four other adults were arrested on Friday and charged with 11 counts of felony child abuse. Ahead of a court hearing on Wednesday, prosecutors asked the judge not to grant him bail, saying he was training the children to commit school shootings, AP reported.
Another male, identified as Lucas Morten, and three women - Jany Leveille, 35, Hujrah Wahhaj, 38, and Subhannah Wahhaj, 35 - were also arrested at the compound.
Ya this is going to keep getting bigger I think.A New Mexico Compound was raided where men were training kids on how to do school shootings.Siraj Ibn Wahhaj in particular is being held without bail as the FBI are still sorting through the place. pic.twitter.com/aD18MQSUqf

— Oregon I.T. not IT ⚾ (@OregonJOBS2) August 8, 2018
The five adults and the eleven children were found at the "filthy" makeshift compound in Taos County, near the border with Colorado. Wahhaj was sought on charges of abducting his son Abdul-ghani from Atlanta, Georgia last year. The authorities found the remains of a male child inside the compound and are still working to identify whether they belong to Abdul-ghani.
"I've been a cop for 30 years. I've never seen anything like this. Unbelievable," Taos County Sheriff Jerry Hogrefe told reporters on Tuesday afternoon. "These children were hungry, they were thirsty, they were filthy," wearing no shoes and only rags for clothing.
The only food found inside the compound was a box of rice and some potatoes, Hogrefe added.
Wahhaj was "heavily armed" when the police showed up, Hogrefe said, describing his arsenal as "an AR15 rifle, five loaded 30 round magazines, and four loaded pistols, including one in his pocket."
Whoa. Had no idea that one of the men arrested in the New Mexico compound is the son of well-known NYC imam Siraj Wahhaj. https://t.co/z4zZrWCQRJ

— Chuck Ross (@ChuckRossDC) August 8, 2018
He is the son of Siraj Wahhaj, imam of the Masjid at-Taqwa in Brooklyn, who was the first Muslim cleric to offer an invocation at the US House of Representatives, in 1991.
Think your friends would be interested? Share this story!