100,000 rounds of ammo & several rifles stolen at US gun show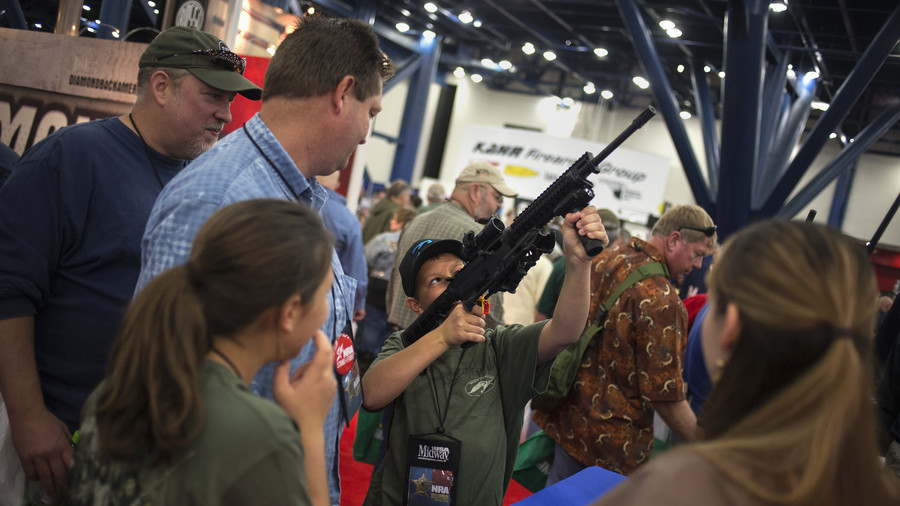 At least five firearms and 100,000 rounds of ammunition have been stolen from gun vendors during a gun show in South Carolina. Local and federal law enforcement agencies are continuing their investigation into the heist.
Lexington County Sheriff's Department officers responded to theft reports from several vendors who were taking part in a gun show just outside of Columbia, South Carolina over the weekend. "Several people had items stolen from their trailers parked overnight Friday. Each victim was part of the event and storing merchandise in the trailers," Lexington County Sheriff Jay Koon said, in a press release.
READ MORE: Thieves ram stolen truck into Florida gun shop to steal guns and ammo in daring heist (VIDEO)
The thieves managed to get away with at least five firearms from one trailer and at least 100,000 rounds of ammunition that was stored in bags, cans or cases from another motorhome. The $19,000 worth of stolen inventory includes at least 40,000 rounds of the 5.56mm ammo typically used in NATO rifles, carbines and machine guns. In addition to Ruger Elite, two Rock River AR-15s, one CMMG MK4 and a Fire for Effect 5.56mm pistols, the culprits stole another 60,000 rounds of .308-caliber ammunition, typically used to hunt wild animals.
"Five firearms were stolen from one of the trailers," Koon said. "They've all been entered into a national database as stolen."
Police are now asking for public assistance to help them with the investigation which, along with the local authorities, is also being handled by the federal Bureau of Alcohol, Firearms, Tobacco and Explosives.
Like this story? Share it with a friend!