Pompeo vows to 'enforce' Iran sanctions as 90-day grace period ends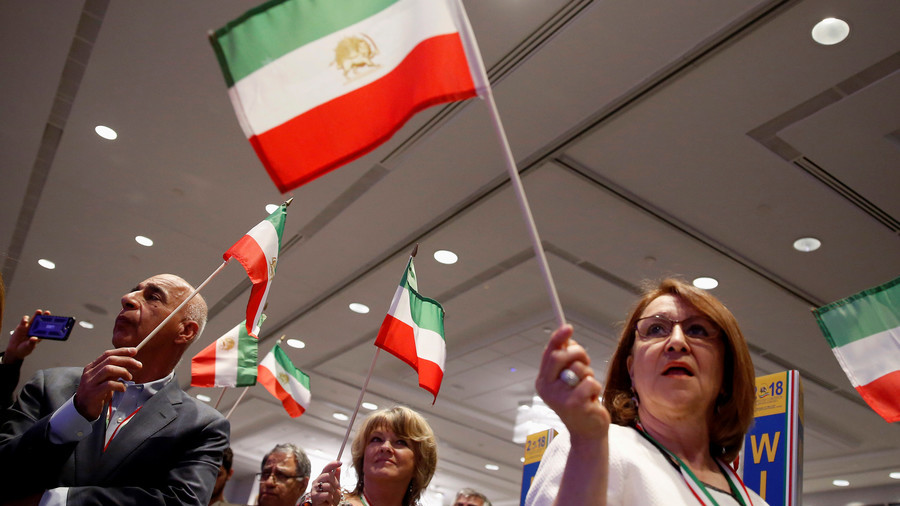 A part of US sanctions on Iran has kicked in after Washington gave businesses there 90 days to wind down their activities. US Secretary of State Mike Pompeo said they would be rigorously enforced as the period expired on Monday.
Pompeo launched another verbal assault against the Iranian leadership as the first element of reintroduced US sanctions kicked in on Monday. The penalties affect existing contracts between foreign companies, which flooded the Islamic Republic after the 2015 nuclear deal, and Tehran.
Calling the Iranian government "bad actors," Pompeo stressed that the sweeping sanctions that are to hit Iran are necessary to make it "behave like a normal country." He added that it would "require enormous change" on Iran's part for the US to review its increasingly hostile approach to Tehran.
Until that happens, the sanctions will be enforced rigorously, the top US diplomat said, as quoted by AP.
Announcing the US withdrawal from the landmark nuclear accord in May, US President Donald Trump promised to bring US sanctions on Iran, part of which had been lifted under the deal, to the "highest level."
Washington gave companies, many of which are European, between 90 and 180 days to terminate existing contracts and leave Iran for good, unless they want to be subjected to secondary US sanctions.
"For contracts that already exist, there is a wind-down period to allow an orderly termination of the contract, so that people who in good-faith reliance on the waiver of the sanctions — have engaged in business are not totally surprised," the US President's National Security Advisor John Bolton explained at the time.
Washington's decision to quit the universally acclaimed agreement was only praised by Israel, a vociferous critic of the deal since its inception. All signatories of the accord, including the closest US allies in Europe – the UK, France and Germany – have disapproved of the move, pointing out the absence of a viable alternative to the agreement and Iran's full compliance with its terms, as repeatedly certified by the International Atomic Energy Agency (IAEA).
Shortly after exiting the agreement, the US penned a 12-point ultimatum to Iran, which, among other things, demanded it ends its ballistic missile program, a condition repeatedly rejected by Tehran.
Last Monday, Trump hinted that he was open to talks with Iranian President Hassan Rouhani with "no preconditions," however, the offer was turned down by Rouhani, who said he would not sit down with the US leader unless America re-entered the nuclear deal.
You can share this story on social media: