Man filmed harassing bison arrested after 4th national park incident in 7 days (VIDEO)
Published time: 5 Aug, 2018 09:42
Edited time: 6 Aug, 2018 07:58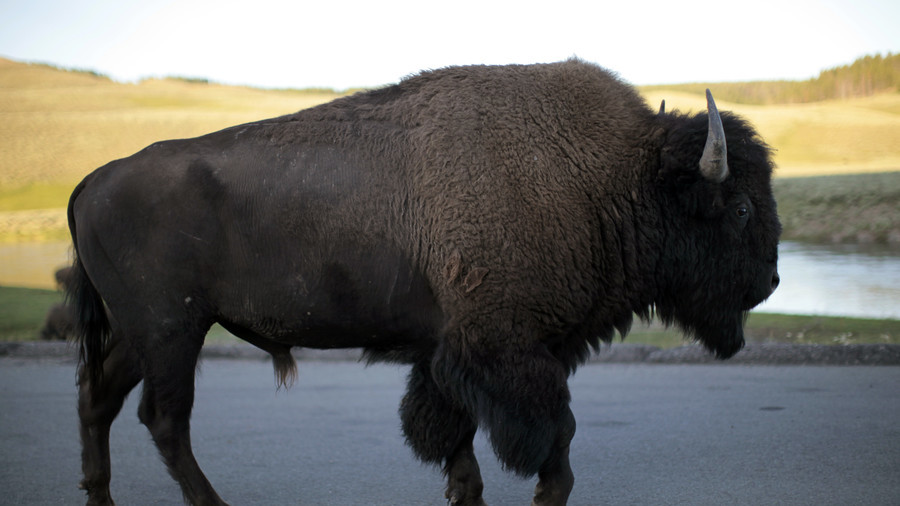 A man caught on camera goading and roaring at a massive bison at Yellowstone National Park has been arrested following a disturbance hundreds of miles away at Glacier National Park, Montana.
Last week Raymond Reinke, of Oregon, was identified as the man caught on camera approaching a wild bison and beating his own chest goading the animal as it charged in his direction.
He was arrested at the Many Glacier Hotel after police looking for him in connection with two other incidents found him allegedly causing a disturbance in the area, according to AP.
READ MORE: ​Yellowstone National Park to kill up to 900 bison this winter
The Oregonian did not appear to be hurt in the bizarre bison incident but it caught the attention of national park authorities who had earlier issued him with a citation for not wearing a seatbelt while a passenger in a vehicle travelling through Yellowstone.
In footage of the bison close encounter a man identified as Reinke can be seen to roaring at the wild animal before it charges towards him.
Reinke has since been cited for the bison incident and another disturbance at Grand Teton, Wyoming on July 28, where he was arrested for drunk and disorderly conduct, reported the Idaho Statesman. Reinke is due to appear in court next week in Montana.
If you like this story, share it with a friend!