'He's on a jihad': Fox News host Lou Dobbs fumes over Mueller's Trump investigation (VIDEO)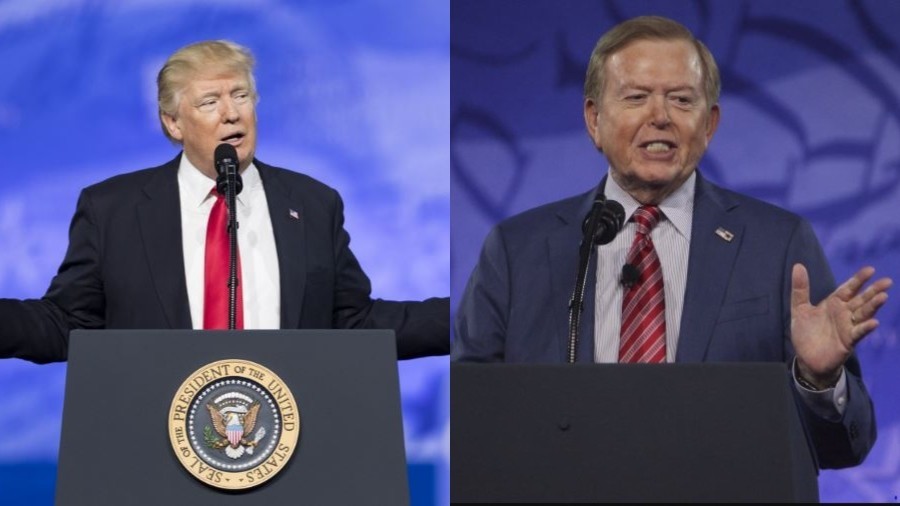 Lou Dobbs lashed out at US Special Counsel Robert Mueller on Monday, dubbing the probe into Trump's 2016 presidential campaign and alleged involvement with Russia as an "ideologically-inspired jihad" against the POTUS.
Having repeatedly attacked Mueller and his investigation into Russian interference during the 2016 presidential election, this time Fox host Lou Dobbs has really outdone himself.
He declared that the case against the president was "Mueller versus the United States of America," and claimed that the Special Counsel was "behaving like nothing so much as a prosecutor, he is more, if you will, he's on a jihad of some sort, and it is an ideologically inspired jihad."
During the interview with ex-deputy attorney general Tom Dupree, Dobbs saw red after his guest raised the constitutional issue of Muller's investigation potentially leading to the indictment of a sitting president. "The only remedy would be impeachment," the ex-deputy attorney general said – which was like a red flag to a Dobbs' bull.
READ MORE: Collusion! Twitter melts down as Trump Jr. and Mueller spotted at same airport gate
"You said impeachment – my god, Tom, what would they impeach him for?" he asked, before spoofing an imaginary Department of Justice employee and their apparent targeting of Dobb's favorite president. "'What am I doing today? I am persecuting the president of the United States," Dobbs mimicked. "There is not a damn bit of evidence," he said, capping off the intense tangent.
An avid defender of the Big D, Dobbs has frequently leapt to the president's defense on Twitter, telling his 1.8million followers that what Trump has "accomplished is absolutely amazing," listing off the president's 'Top 20 accomplishments,' and even shared his quote of the day from – you guessed it – Donald Trump.
The chummy feeling seems to be mutual – and it seems that the pair have been engaged in quite a bromance for some time, thanks to this tweet from the president, harking back to October 2017. Trump has also made no secret of favoring Fox, tagging them frequently in tweets and singing their praises – while slamming the likes of CNN, the New York Times and Washington Post.
Such a wonderful statement from the great @LouDobbs. "We take up what may be the most accomplished presidency in modern American history."

— Donald J. Trump (@realDonaldTrump) October 14, 2017
Think your friends would be interested? Share this story!
You can share this story on social media: