Greece wildfires called Europe's 'deadliest' in a century as rising death toll hits 91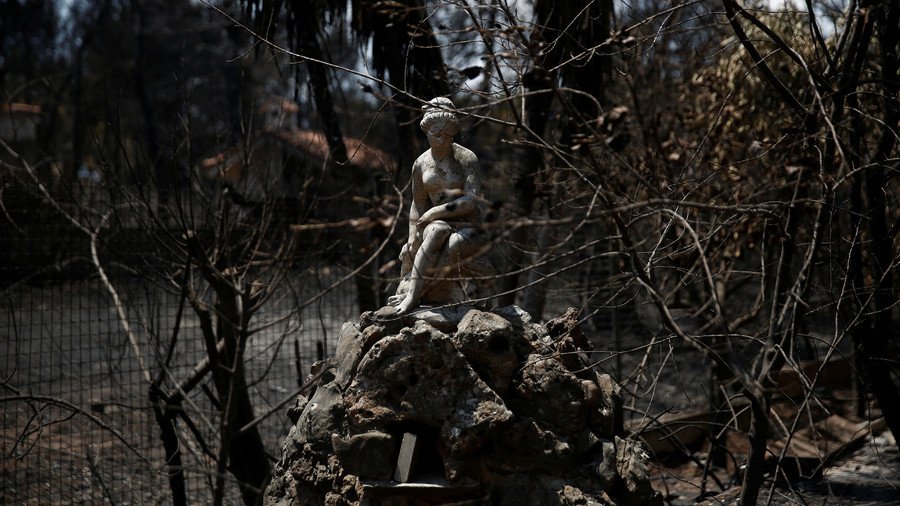 The blaze that reduced the area to the east of Greece's capital to resemble a post-apocalyptic landscape has killed 91 people, the Greek officials confirmed. The death toll is likely to rise.
According to authorities, most of these people died as a result of the fire, while some drowned in the sea after fleeing the disaster.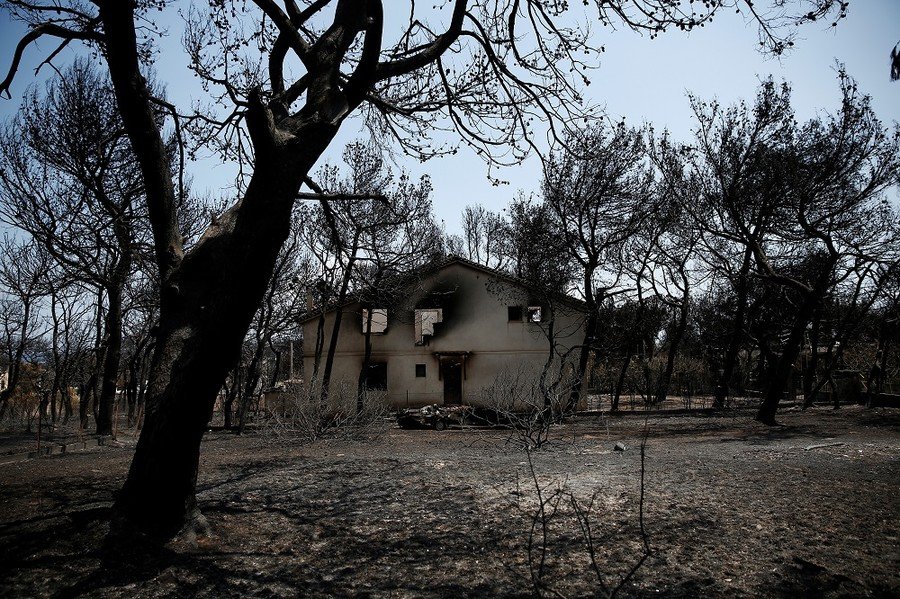 The Greek Fire Service said that 25 people are still missing following a horrifying human and environmental disaster that hit the country's coastline close to Athens. The wildfires that devastated the southern European country last week were described as the deadliest in Europe since 1900, which makes them the worst such disaster in more than a century, according the Centre for the Research on the Epidemiology of Disasters in Brussels.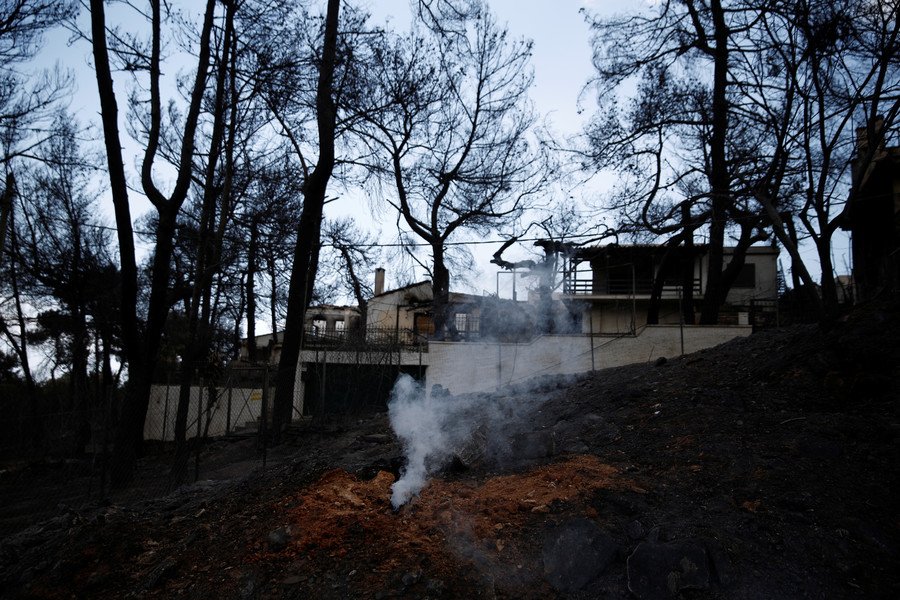 The Greek authorities suspect that arson may have caused the fire and the government has come under criticism over its alleged lack of preparation for the fire season as well as over its inadequate infrastructure management.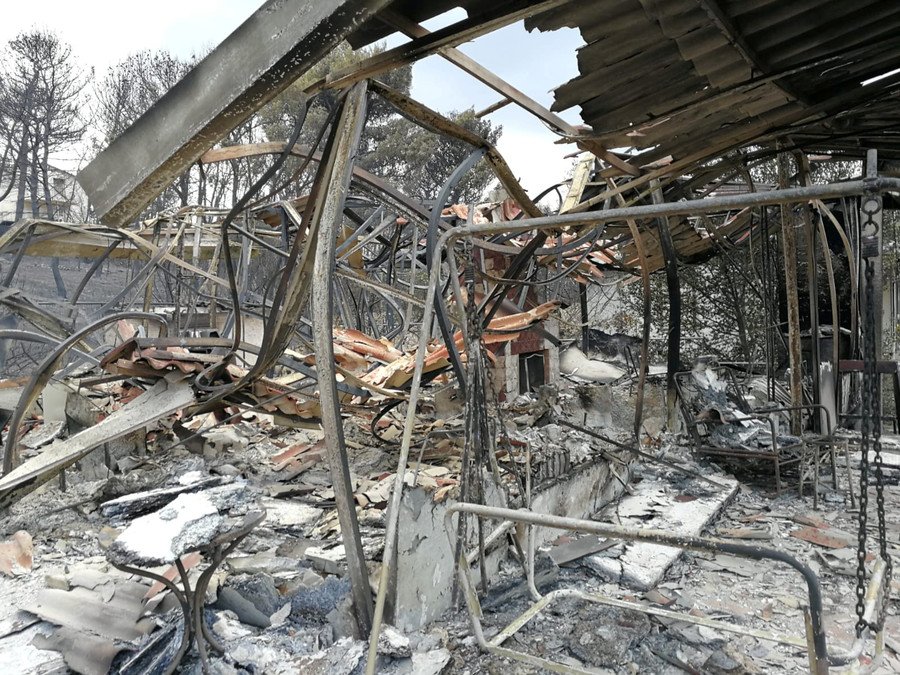 More than 2,000 homes were damaged in the fire, Greek officials said on Friday, adding that about a quarter of these would have to be demolished. The popular seaside resort of Mati was one of the places most severely hit by the blaze.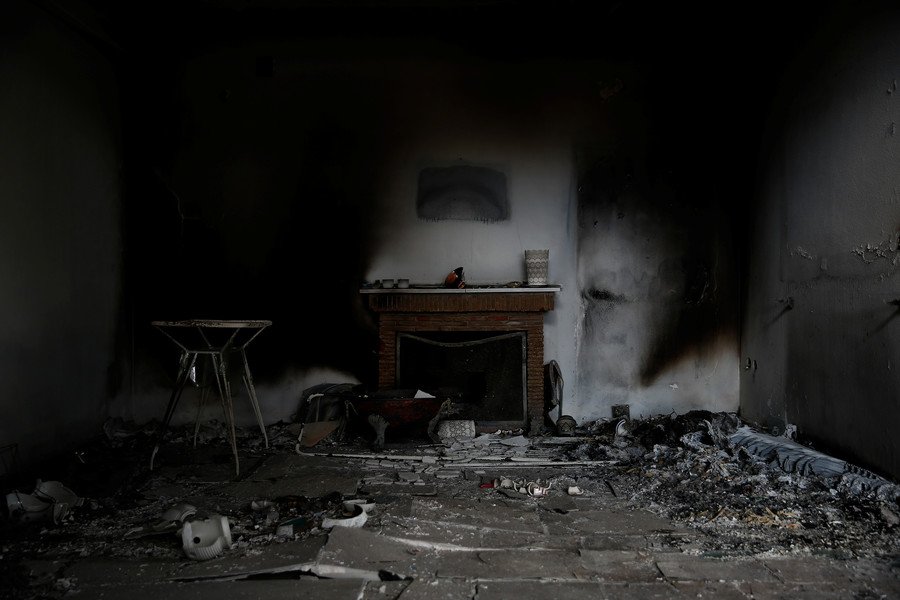 Photos taken at the site of the devastating fires show buildings totally burned-out from the ground floor to the roof and turned into ruins. The soil around some of the residential areas is apparently still smoldering and plumes of smoke can still be seen over the heaps of ash.
Some buildings have been reduced to masses of warped metal and wreckage. In others, nothing has been left but blackened walls and ashes. The raging fires turned entire neighborhoods into post-apocalyptic landscapes.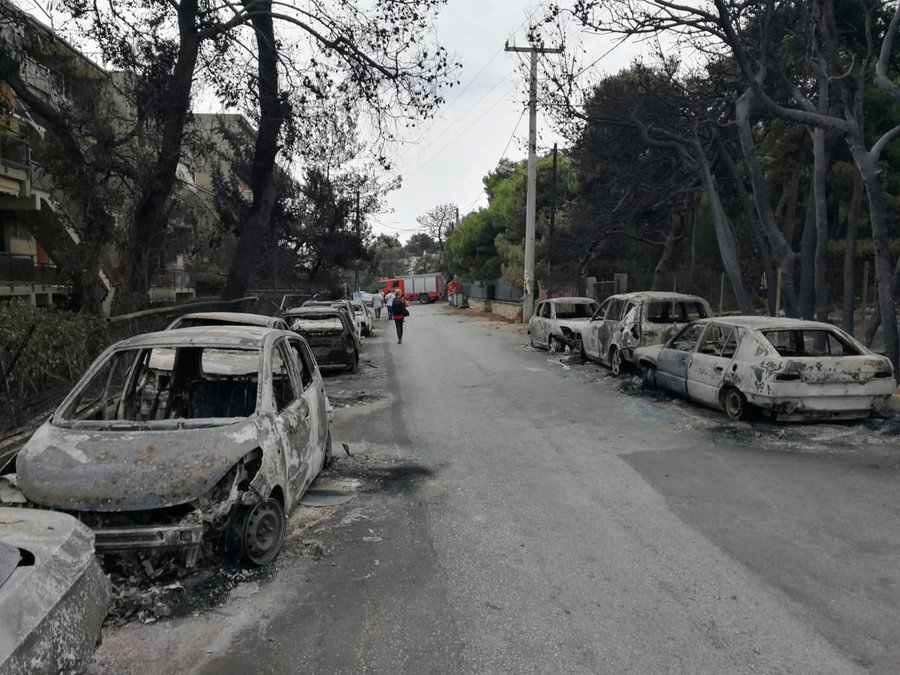 The streets of Mati, which are still covered in ash, are also filled with lines of burned-out cars. The blaze left behind nothing but scorched-black desert, burned-out houses and cars, and dead forests.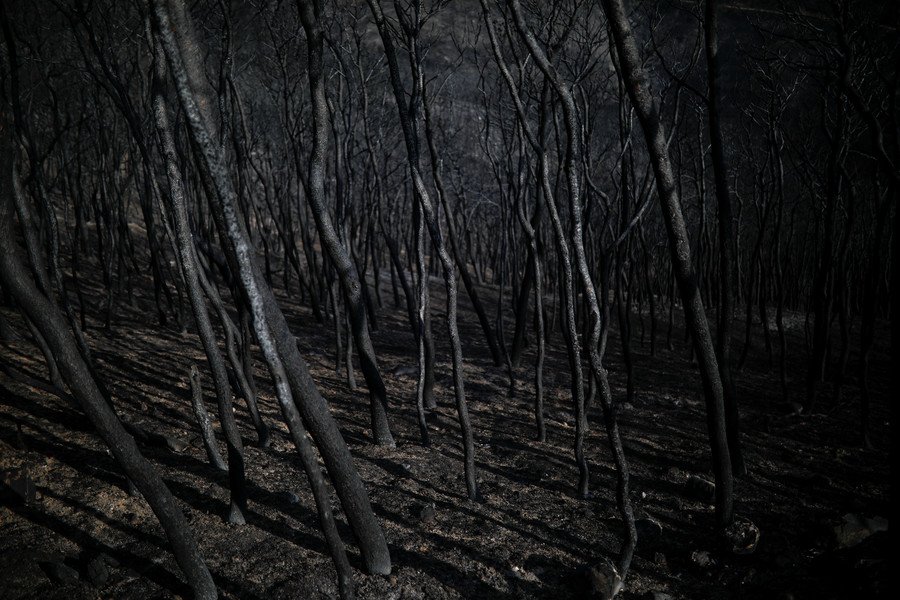 Firefighters and volunteers have been scouring the area for the people still missing. Many of the bodies recovered so far are badly burned, which will make identification difficult. Drone footage captured earlier showed the sheer scale of the damage caused by the deadly wildfires that razed the Greek towns of Mati and Penteli.
READ MORE: WATCH Dramatic moment man escapes Greece wildfire as flames consume his home
Mati witnessed many dramatic incidents earlier this week, such as when one man narrowly escaped the blaze that consumed his house in a matter of minutes.
Like this story? Share it with a friend!
You can share this story on social media: