'A real witch hunt': Moscow says student Butina is being held as 'political prisoner' by US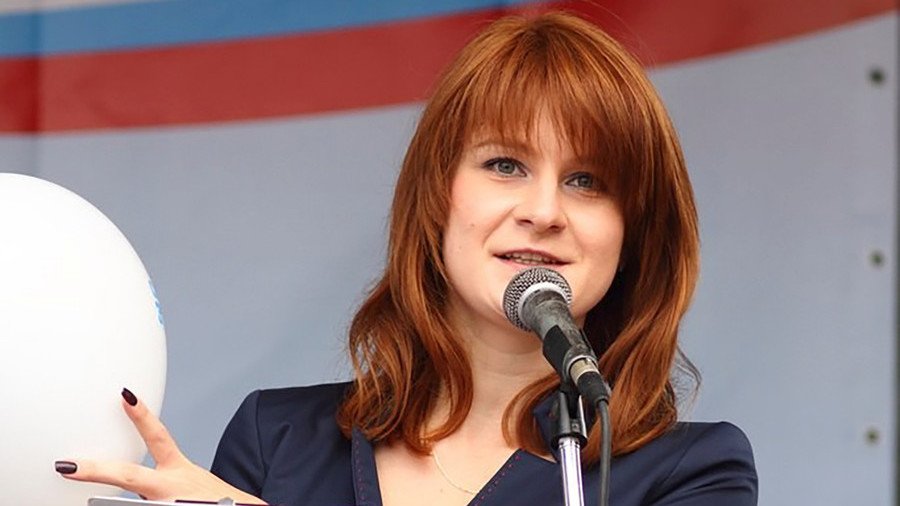 Maria Butina is a 'political prisoner' held under a 'forged pretext', the Russian Foreign Ministry said, calling for the immediate release of the Russian national accused of conspiring against the US by working as a foreign agent.
"Her arrest is motivated solely by US domestic and foreign policy motives, which means that [Butina] is a political prisoner," the Foreign Ministry's Deputy Spokesperson Artyom Kozhin said on Thursday. "Certain political forces in the US invented a story about Russia's meddling in the American elections out of their vested interests and, in the wake of their campaign to demonize our country, Butina was imprisoned under a totally forged pretext, only because of her origin. What is this, if not a real witch hunt?"
On Thursday, diplomats from the Russian embassy in Washington paid a visit to see the gun rights activist in prison. While the 29-year-old remains in good health, she is being denied exercise rights in the prison yard, the embassy said. She is also being denied sleep by wardens who turn on the lights every 15 minutes during the night. "She expressed an opinion that she was being persecuted for her political views and for the wrong hair color," the embassy quoted Butina as saying.
Moscow issued a formal protest over Butina's treatment, including "harsh psychological pressure," Kozhin said during Thursday's briefing, demanding that US authorities "immediately stop its arbitrary action and release Maria Butina."
The founder of Right to Bear Arms, a Russian gun rights group, she was arrested on July 15 in Washington DC and charged with conspiracy against the US government. She also faces a charge of failing to register under the Foreign Agents Registration Act (FARA). US officials allege that she was trying to establish backchannels with the US government, through the National Rifle Association (NRA), on behalf of the Kremlin.
Butina's arrest was followed by an eight-hour-long search of her flat. "FBI agents armed with automatic rifles burst into the rented apartment, breaking furniture, ransacking and even tearing up her belongings, ripping up the floor and the walls," Kozhin noted.
On Wednesday, Butina, who had ties with the NRA, appeared before the US District Court for the District of Columbia, where prosecutors disclosed that they had up to 12 terabytes of data on the case. She is due back in court on September 10.
"They are trying to charge her with violation of the US law on foreign agents, though she has not worked for any foreign state, and studied in Washington at a university," Kozhin noted.
Like this story? Share it with a friend!
You can share this story on social media: