Woman discovers brain tumor after getting spat on at concert
Published time: 25 Jul, 2018 19:11
Edited time: 26 Jul, 2018 08:24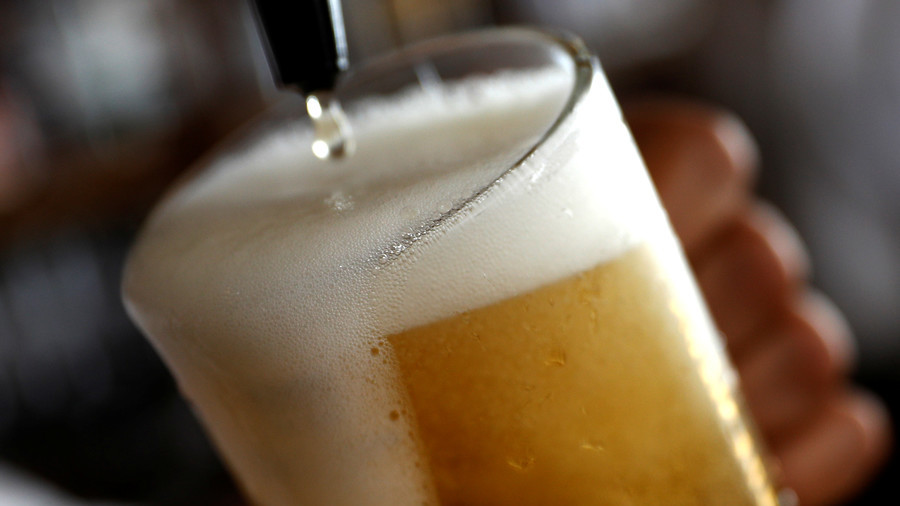 It's not every day that having beer spat in your eye at a concert ends up saving your life – but that was the case for one woman who made a trip to the doctor over what she assumed was a simple beer-induced eye irritation.
Jordan Buckley, the guitarist for Every Time I Die, relayed the shocking story on his Twitter feed, explaining that a fan had credited him with saving her life after he spat a beer fountain into the air and some splashed into her eye at a recent show.
The woman approached Buckley a while later and explained she had been at his concert and that his beer had landed in her eye. Still bothering her the next day, the woman told Buckley that she thought she had an eye infection and that she had gone to the doctor.
Buckley apologized profusely and braced himself for a lawsuit – but he should have been expecting a 'thank you' card instead, because after tests were performed, the woman discovered she had a brain tumor – and not only that, but it had been caught early enough to perform surgery to have it removed.
So, apparently in some cases beer – or going to concerts (we're not sure which) – could save your life.