New Zealand player strips off to celebrate Rugby Sevens World Cup win (PHOTOS)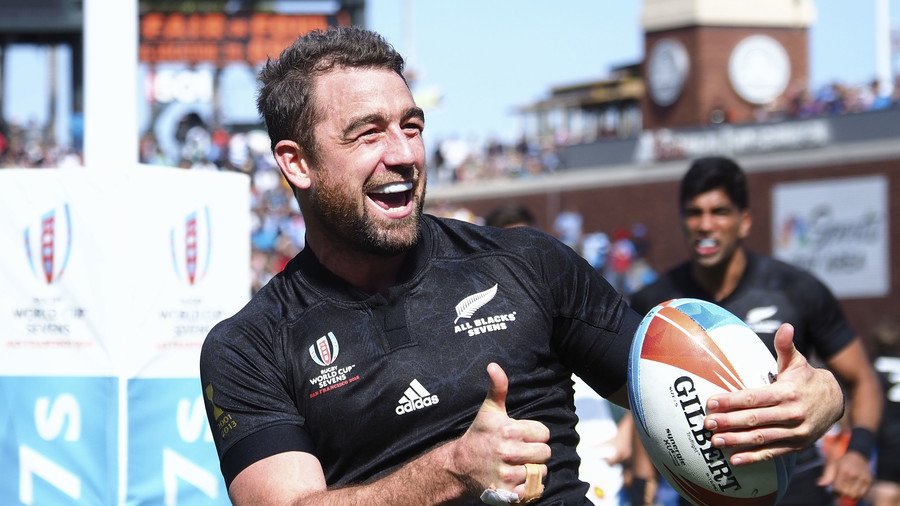 New Zealand rugby player Kurt Baker stripped off to celebrate his team's historic victory in the Rugby Sevens World Cup final which concluded on Sunday in San Francisco, USA.
READ MORE: US swimmer Lochte banned for 14 months for doping violation
The All Blacks' celebrations took an unusual turn when Baker decided to discard his clothes and mount teammates Trael Joass' shoulders, posing stark naked while holding the trophy for a photo amid fully-clothed teammates. Joass seemed to be strategically adjusted to maintain Baker's modesty.
"Winner winner chicken dinner. Unreal year with an unreal squad!" Baker captioned the picture which he posted on his Instagram page.
The 29-year-old was continuing a tradition of posing nude to commemorate New Zealand's victories in major rugby tournaments.
Earlier this year he shared a revealing picture of himself wearing nothing but a gold medal New Zealand won at the 2018 Commonwealth Games in Brisbane, Australia.
Two years ago the player posted a series of naked pictures after the All Blacks triumphed at the 2016 World Rugby Sevens Series in Vancouver, Wellington and Las Vegas.
The All Blacks delivered a stunning performance in Sunday's final as they beat England 33-12, becoming the first nation to win back-to-back Rugby World Cup Sevens titles.
New Zealand claimed a golden double after their male and female squads won their respective world cups in San Francisco.
You can share this story on social media: