Unpopular US senator warns Putin to stay away from Capitol Hill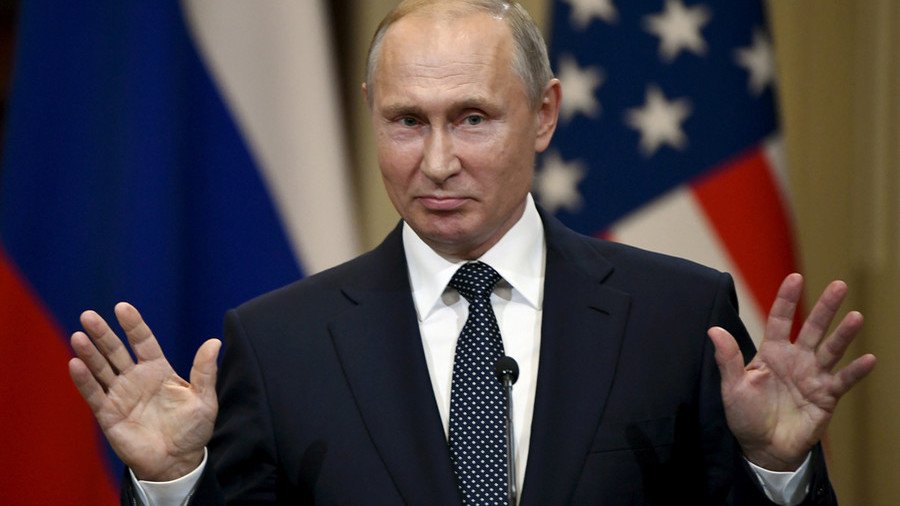 Russian President Vladimir Putin will not be welcome on Capitol Hill if plans go ahead for him to visit Washington DC later this year, according the country's least-liked senator Mitch McConnell.
Senate Majority Leader McConnell (R-Kentucky) has frequently polled as the country's least popular senator — with a dismal approval rating of just 17 percent in 2017.
McConnell, who has fully embraced the Russiagate narrative pushed by Democrats and the media, hit back at any kind of thawing of relations between the US and Russia earlier this month, warning that "the Russians are not our friends" following the controversial Helsinki summit between Trump and Putin.
The White House has been trying to organize another meeting between Trump and Putin, but the idea has sparked widespread outrage and consternation among worried Democrats and Congressional Republicans like McConnell who remain at odds with the administration over mending relations with Moscow.
McConnell told journalists that he had "made it clear" that if he visits Washington, the Russian president "will not be welcome" on Capitol Hill. His comments were echoed by House Speaker Paul Ryan (R-Wisconsin), who said Congress would "certainly not be giving [Putin] an invitation".
Typically, leaders in Congress extend invitations to foreign leaders to visit Capitol Hill if they are going to be in Washington — and often foreign leaders are given the opportunity to speak before Congress. But it looks like that tradition will be done away with during any visit by Putin to the shining city upon a hill.
In recent weeks, Trump has been forced to backtrack a number of times after making comments suggesting that he does not believe a 2017 US intelligence assessment that Russia interfered in the US election. The latest backtracking came on Monday after Trump tweeted that the Russia story dominating the headlines was "all a big hoax". The White House walked back the comment, clarifying that Trump had simply meant that there was no "collusion" between his campaign and Russia during the election. Asked about Trump's tweet, McConnell said he believed it was clear that Russia had interfered in the election — and the unpopular senator had a stark warning for Moscow.
READ MORE: But Putin said otherwise: #Resistance embraces Russian president to counter Trump
"The Russians better quit messing around in our elections. I want to make that perfectly clear," he said, adding "[Russia] did it the last time. They better not do it again."
Putin, for his part, has not responded to McConnell's insistence that he stay away from the US Capitol, but one can only assume he is distraught.
You can share this story on social media: