Maryland beachgoer impaled through chest by rogue umbrella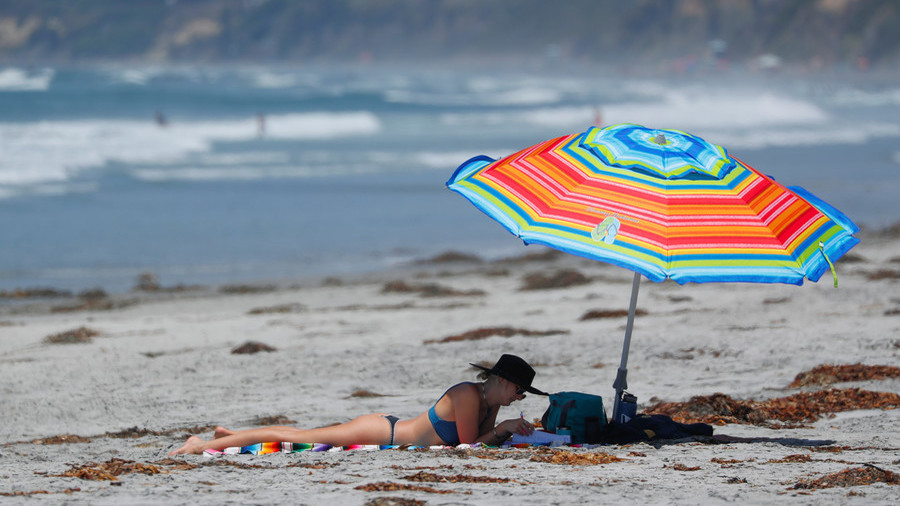 A woman in Maryland has been airlifted to a hospital after a rental beach umbrella was uprooted by gusty winds and pierced her chest. She is now in stable condition and is likely to survive the freak accident, authorities say.
The 46-year-old woman was impaled by a runaway beach umbrella on Sunday afternoon as she was visiting Ocean City, Maryland. The woman, who was not identified by authorities, reportedly had no chance to react as the rental sunshade was uprooted by the wind and flew across the sand right into her chest.
Lifeguards at the beach rushed to secure the umbrella that continued blowing around.
"Fortunately, it was not life-threatening. But it was significant enough that our EMS personnel didn't feel comfortable removing it. So what they did was actually cut the top part of the umbrella off so she could be transported," Ocean City spokeswoman Jessica Waters said.
The victim was airlifted to the Peninsula Regional Medical Center.
The incident happened just a week after another woman, a 67-year-old Briton, was injured when a runaway umbrella darted through her leg in Seaside Heights, New Jersey.
Think your friends would be interested? Share this story!
You can share this story on social media: