US man captured in Syria charged with aiding ISIS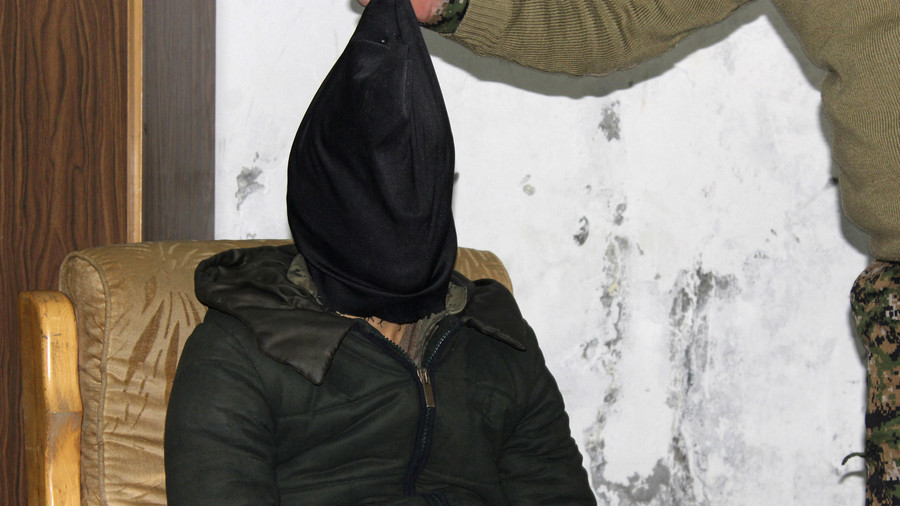 A man from Michigan, recently transferred into US custody after being captured by US-backed militias in Northern Syria, has been charged with providing material support to the terrorist group Islamic State.
The indictment, dated July 19, alleges that US-born Ibraheem Musaibli, 28, "knowingly provided and attempted to provide material support to ISIS [later known as Islamic State, or IS] in the form of personnel and services, knowing that ISIS is a terrorist organization and that ISIS engages in terrorism."
Authorities believe that Musaibli's illegal activity, in which he used a number of aliases, spanned from April 2015 until his capture by the US-backed Syrian Democratic Forces (SDF) in the Middle Euphrates River Valley earlier this month.
"Musaibli's alleged provision of material support to ISIS put the United States at risk and may have endangered the lives of countless innocent people," said Assistant Attorney General for National Security John C. Demers in announcing the indictment. "I am confident that he will face justice for his crimes, and I hope that his case sends a clear message that we will hold our citizens accountable who are apprehended overseas and tried to join a terrorist organization such as ISIS."
After the SDF transferred the 28-year old into US custody, Musaibli's case was investigated by the FBI's Joint Terrorism Task Force. The accused will be arraigned on the indictment at the federal court in Detroit on Wednesday.
While authorities accuse the American of doing ISIS' dirty work, Musaibli's father Izzy claims that the FBI had been working to help his son escape from an Islamic State prison, where he was kept by the jihadists after being accused of being a spy.
"He's not a fighter, he's been working with the FBI to escape ISIS and after the last time he tried to escape, (ISIS) burned his passport," Izzy was quoted as saying by Detroit News. "The FBI knows he's not a fighter and he's only been doing small work there for food to survive."
Earlier in June, another US-citizen, Waheba Issa Dais, 45, was charged with providing support to the Islamic State after she hacked into Facebook accounts to spread pro-ISIS propaganda and instructions.
A third American, Samantha El Hassani, who married an ISIS member, might also soon face criminal charges after being flown from Syria alongside Musaibili.
"Two US citizens, charged in separate cases with federal violations, have been transferred from the custody of the Syrian Democratic Forces to US custody and transported to the US where they will soon appear in federal courts," Justice Department spokesman Wyn Hornbuckle told CNN in a statement Tuesday.
According to the CNN report, the SDF has managed to capture about 600 other foreigners from 40 countries suspected of terrorist ties amid the ongoing Operation Roundup, which kick-started with US support and help from Iraqi artillery on May 1.
The ongoing US support of the predominantly Kurdish SDF remains controversial, as critics say American troops have no legal basis or legitimate mission to be in Syria. The policy also pitted the US against its NATO ally Turkey, which perceives Syrian Kurds as a threat to its national security.
Think your friends would be interested? Share this story!
You can share this story on social media: