All remaining ISIS resistance zones in Syria are in US-controlled areas – Russian MoD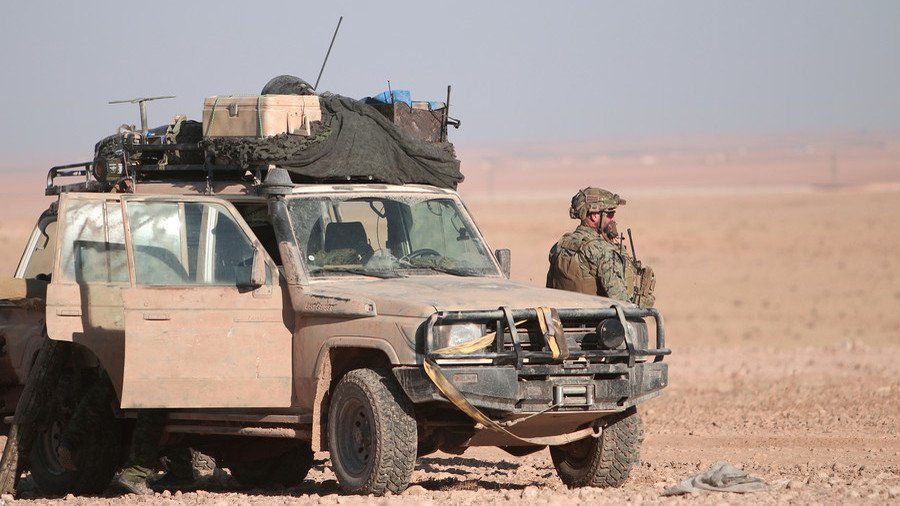 Islamic State still keeps its presence in Syria, but only in US-controlled areas while those liberated by Syrian government forces areas are slowly recovering after terrorists' defeat, according to the Russian Defense Ministry.
"All the remaining pockets of resistance of ISIS terrorists in Syria are only in areas controlled by the United States," Major-General Igor Konashenkov, a defense ministry spokesman, said on Saturday.
Earlier, US Defense Secretary Jim Mattis said in a bold statement that pulling out of the Arab Republic "must avoid leaving a vacuum in Syria that can be exploited by the Assad regime or its supporters," in apparent reference to Iran and Russia.
Russia has been fighting terrorists in the country on the invitation of the Syrian government, while the US presence there has been deemed aggressive by Damascus.
Konashenkov pulled no punches on the US military official, reminding him that the Washington-led invasion in Iraq under a false pretext in fact led to the rise of Islamic State (IS, formerly ISIS) and eventually its expansion into war-ravaged Syria.
"Further expansion of ISIS in Syria became possible due to criminal inaction of the US and the so-called 'international coalition,' which resulted in quickly gaining control by ISIS militants over the main oil-bearing areas of Eastern Syria and constant flow of funds from the illegal sale of oil products," Konashenkov said.
Washington supplied arms worth hundreds of millions to the "fictitious" Syrian opposition, while the vast majority of it ended up in hands of Al-Qaeda offshoot Al-Nusra Front, and Islamic State, he claimed. That, in Konashenkov's view, shows that the terrorists groups' goals in Syria coincide with Washington's policies.
Meanwhile, not a cent from the US budget has come to facilitate the recovery of the former conflict zones now controlled by the Syrian government.
"In the Syrian provinces controlled by the legitimate authorities of the [Syrian Arab] Republic, peaceful life is now actively restored, settlements are being demined; enterprises, markets, schools and kindergartens are working. Humanitarian aid and food is arriving there, from which there is not even a piece of packaging, paid from the budget of the United States."
Earlier, mass loss of civilian life in Islamic State-held Raqqa, inflicted by the US-led coalition, was slammed by Amnesty International. Its damning report, published earlier this week, said that residents were trapped as fighting raged in the streets between Islamic State militants and the Kurdish-led Syrian Democratic Forces (SDF), who were supported by coalition airstrikes.
Think your friends would be interested? Share this story!
You can share this story on social media: