Help from above? Chicago mayoral candidate hands out stacks of cash to voters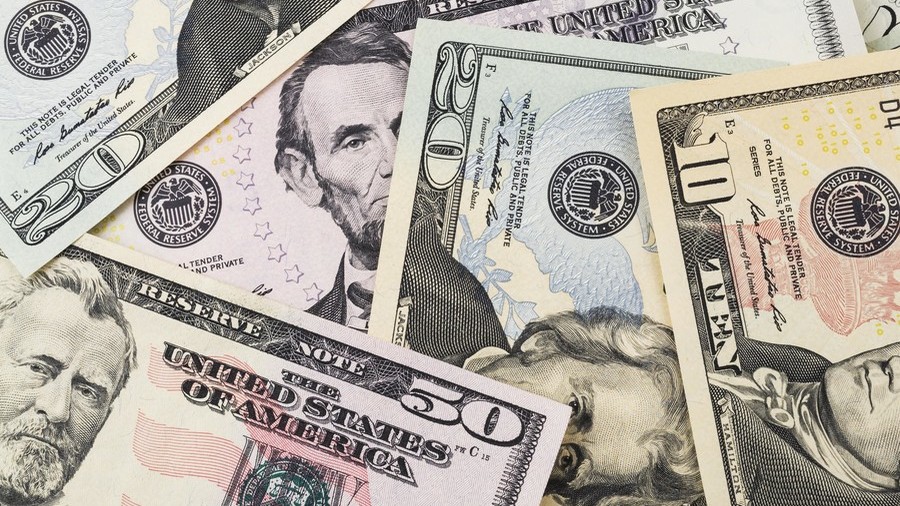 Willie Wilson, a millionaire Democrat businessman running for mayor of Chicago, handed out hundreds of thousands of dollars in cash to potential voters in a church on Sunday, allegedly to "help them pay property taxes."
Speaking in a black church at an event on Chicago's crime and poverty-stricken south side, Wilson passed out notes from a thick stack of cash, telling the congregation that, "My wife and I have been blessed by God...so it's up to us to now continually to share back with all of you."
According to aides, Wilson handed out $300,000 to some 2,000 people, local news station WGN reported.
Illinois Governor Bruce Rauner (R) also spoke at the event, promising criminal justice reform and addressing the issue of Chicago's property taxes, which are among the highest in the US. He did not, however, directly hand cash to voters.
Wilson was criticized from all sides for what looked like a blatant attempt to buy votes. After it emerged that Rauner had donated $100,000 to Wilson's charitable foundation - indirectly funding the handouts - the governor said that he disapproved of the stunt and will demand that any of his money that was used be returned.
Republican State Rep. David McSweeney blasted Wilson on Twitter, calling the event "a national joke" and "so wrong."
Meanwhile, Democrat State Rep. Emanuel Chris Welch described the event as Rauner using Wilson to buy votes ahead of his reelection bid this November.
"What the hell?" Welch tweeted. "Is Bruce Rauner using Willie Wilson and Corey Brooks to buy votes??? Handing out cash in the Black Church. Smh! How about creating jobs dudes!"
Wilson's team insist that the Sunday bonanza was legal, as his appearance was not technically a campaign event. "While he happens to be a candidate, he's been a philanthropist for 30 years," a spokesman told WGN, with Wilson himself adding: "We've been paying people's property taxes for years."
The Illinois State Board of Elections declared everything above board too, on account of the fact that the money came from Wilson's charitable foundation, instead of his campaign funds.
"As far as we can see, it looks like he didn't use campaign funds for this," Board spokesman Matt Dietrich told the Chicago Tribune. "And there doesn't appear to have been any quid pro quo, like, 'Here's some money, vote for me.' So from our perspective, it doesn't look like there was anything illegal about this."
Nevertheless, Wilson's antics are raising eyebrows on Twitter.
Wilson is challenging Chicago's two-term incumbent mayor, Rahm Emanuel, who has held office since 2011. Chicagoans will go to the polls in February 2019.
Think your friends would be interested? Share this story!