US charges Russian gun activist Butina with acting as agent of foreign government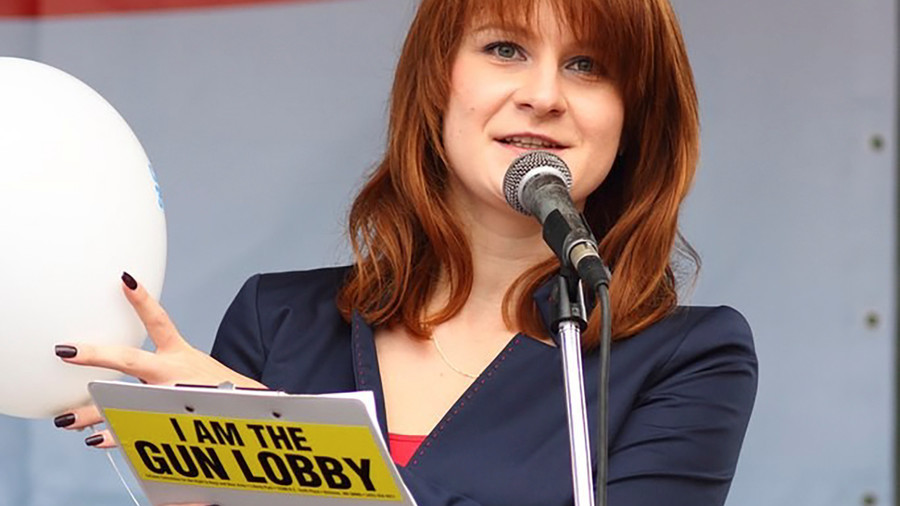 A US grand jury expanded the indictment against Russian citizen Maria Butina, arrested on Sunday in Washington and charged with conspiracy to act as a foreign agent, to include charges of her actually acting on behalf of Moscow.
On Tuesday, the Department of Justice added another charge against Butina, 29, a Russian gun activist who is currently awaiting a hearing in a Washington court scheduled for Wednesday. The indictment, approved by a US grand jury, reads that Butina is now charged with one count of conspiracy to act as an agent of a foreign government and one count of acting as such "between in or around 2015 and up to and including the present..without prior notification to the Attorney General," thus violating US law.
Butina, in a statement by her attorney Robert Driscoll, denied that she has been an agent of the Kremlin, with Driscoll denouncing the prosecutor's case against her as "simply a misuse of the Foreign Agent statute, which is designed to punish covert propaganda, not open and public networking by foreign students."
Meanwhile, the Russian Embassy in the US has revealed that Russian officials have not yet been provided access to Butina, a Russian national. The materials in her court case have also been sealed, the embassy says, adding that it will continue to stand by Butina, using all legal means available.
It is alleged that Butina was "acting under direction and control of the Russain official for the purpose of advancing interests of the Russian Federation" since she arrived in the US on a student visa back in August 2016.
While the person she is claimed to have conspired with against the US has not been named in the indictment, his identity is said to be "known to the grand jury." The "Russian official" in question is presumed to be former Russian lawmaker and central bank official Aleksandr Torshin.
The news of Butina's initial charges broke on the eve of Monday's summit between US President Donald Trump and Russian President Vladimir Putin in Helsinki. The timing might fuel speculations, especially given that Butina, according to her lawyer, testified before the Senate Intelligence Committee "months ago," and her case was not mentioned during the presidents' meeting.
While Butina's guilt or innocence is yet to be established by the court, Russiagaters have not been hiding their excitement over the news. Apparently blown away by the development, one US political reporter went as far as to "recognize" Butina in the photo with Trump. Emily Singer later was forced to backtrack on her "scoop," apologizing for tweeting a photo of the alleged Butina, who turned out to be National Security Council staffer Cari Lutkins, in the Oval Office. Not before it caused a stir on Twitter, though.