'Police hunt in black communities, protect & serve in white ones' – Ex-NYPD cop tells RT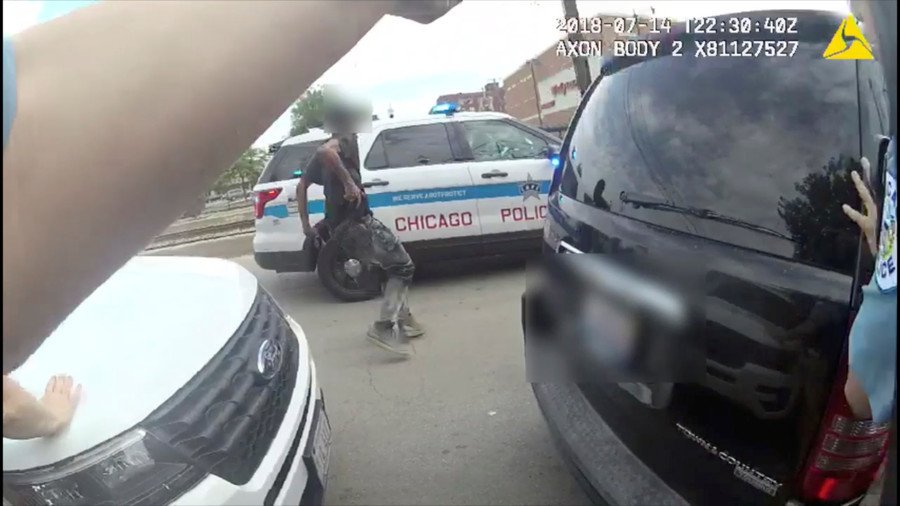 Violent protests have broken out after a Chicago policewoman shot and killed a black man, who bodycam footage revealed to be armed. RT's Sophie Shevardnadze sat down with an ex-NYPD cop to discuss the force and police racism.
Harith Augustus died after being shot in the back at least five times by a female police officer, according to a Chicago Sun-Times report. Speaking on RT's SophieCo show, crack dealer-turned-decorated NYPD officer Corey Pegues shared a personal analogy with Shevardnadze: "I always say that in black communities they hunt, in white communities they protect and serve.
"Traditionally in the United States of America black unarmed men have been killed at an enormous rate compared to non-black Americans," Pegues told the RT host.
"This issue is something that police have to take control of, to get a grip on, like, really soon because no longer can the police control their narrative because videos are out there and you see a lot of recent cases just in the past few years. Videos are helping enhance these cases and hold police officers accountable for their actions. At least they are going to trials.
"I think that they are thinking a little more now before they pull their gun out and start shooting someone."
The cop-turned-author told Shevardnadze that while police body cameras are revealing what happens on the street, they're also shining a light on police brutality.Following Augustus' death over the weekend and subsequent protests in the majority black South Shore neighborhood, police released bodycam footage of the shooting.
When explaining why the video was made public so quickly, Superintendent Eddie Johnson said: "Because the community needs some answers and they need it now." Pegues went on to call on the force to take better care of their officers' mental health – for both the men and women on the force and the community.
"There needs to be psychological evaluations every three to five years. I was a cop for 21 years and I had one psychological evaluation in 1992 – in 2013 I retired. That's what they need to do because they need to start weeding these police officers out."
Think your friends would be interested? Share this story!
You can share this story on social media: