Trump: Russian, US militaries get along - perhaps better than our politicians (VIDEO)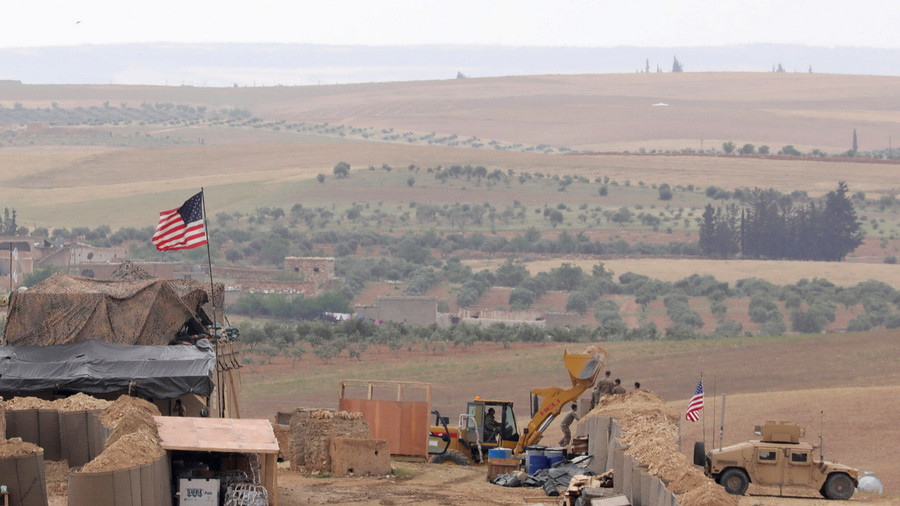 Donald Trump thanked Russia for its help in eradicating Islamic State in Syria, and says that the two countries' armies cooperate well, despite operating side-by-side in the crowded battlefield in the country.
"Our militaries do get along. In fact our militaries get along better than our political leaders," said the US president in response to a question from RT's Ilya Petrenko. "They do coordinate in Syria and other places."
"When you look at the progress that has been made in certain sections with the eradication of ISIS – we are 98 or 99 percent there – and other things that we've done, and in fact Russia has helped us in certain respects," Trump also said.
Although the country wasn't mentioned in RT's question, which concerned potential future cooperation between Moscow and Washington in Syria, Trump additionally appeared to suggest that Israel holds the key in the region, and that both countries are interested in helping Benjamin Netanyahu ensure the security of his own country, which borders the conflict.
Russia and the US backed different sides after the outbreak of the Syrian war in 2011, and both have military personnel on the ground – Moscow with Damascus' blessing, the US without – and have each conducted thousands of air strikes. Nonetheless, the two militaries have offered the other warnings over any potential incidents through a hotline, and have shared information on potential extremist targets. Western powers also said that the choice of Syrian government facilities to strike in April was made with the intention of avoiding damage to Russian troops or equipment.
Think your friends would be interested? Share this story!
You can share this story on social media: