YouTube TV service goes haywire in midst of England-Croatia World Cup Semi-final
Published time: 11 Jul, 2018 21:27
Edited time: 12 Jul, 2018 10:10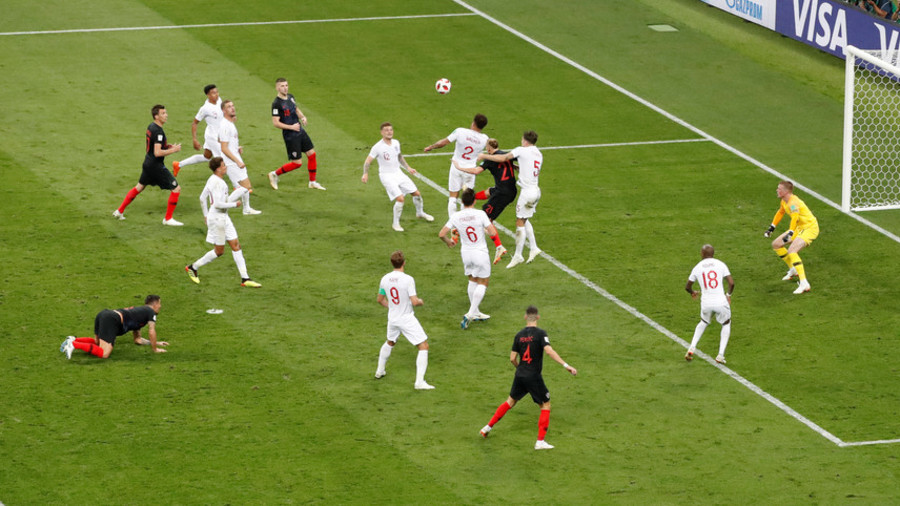 Google's internet-delivered subscription TV service, YouTube TV, has suffered outages across the US right as it was airing the Fox broadcast of the 2018 World Cup semi-final match between England and Croatia.
Even though the US national team did not qualify for the World Cup, Americans have seemingly not been immune to the football fever that has gripped the world during the tournament. Google's TV service might well have experienced it firsthand, as it was hit with nationwide outages at the time of the semi-final, probably due to the large number of people watching the match or trying to.
YouTube TV acknowledged the technical problems in a Twitter post. It also offered "sincere apologies" to viewers, as it was apparently aware of the significance of the moment. "The timing is horrible but we're working to be up and running again asap!" the service said.
Hey everyone -- sincere apologies for streaming issues with YouTube TV. The timing is horrible but we're working to be up and running again ASAP!

— YouTube TV (@YouTubeTV) July 11, 2018
The interruption also came amid the men's quarter-final matches at Wimbledon. Fortunately for the US sports fans, YouTube TV managed to promptly restore the service.
Google launched YouTube TV in April 2017, and it now offers a core lineup of over 50 traditional broadcast and cable networks. It was not the first time that the internet-delivered service was on the blink. In May, it went down during another sporting event – the Game Two of the NBA's Eastern Conference Finals between the Cleveland Cavaliers and Boston Celtics.
Think your friends would be interested? Share this story!