German tabloid brands football legend Matthaus Russian propaganda tool… for meeting Putin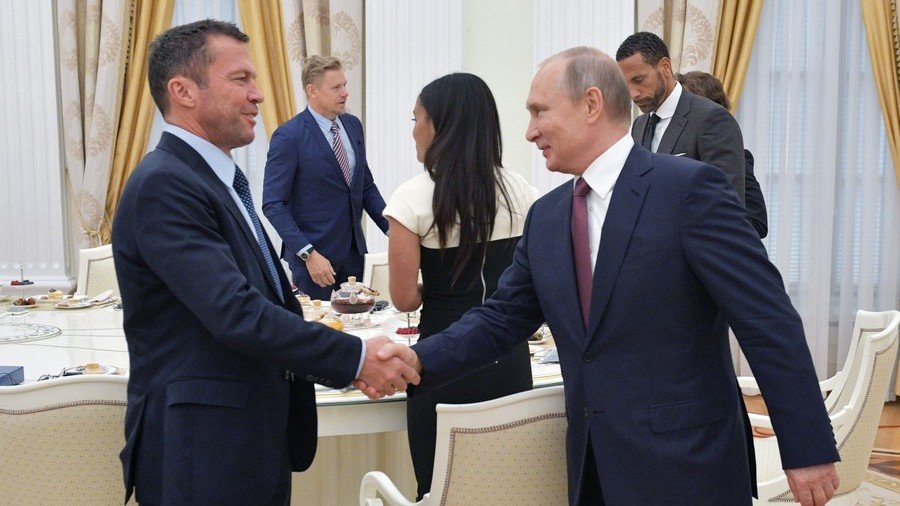 In a spiteful piece, a senior Bild editor called German football star Lothar Matthaus a Kremlin propaganda tool for meeting Putin. Matthaus countered that for fans like himself, hosting a wonderful World Cup beats politics.
When it comes to judging the quality of a football championship, Matthaus is as qualified as they come. After all, he played in five World Cups in his career, winning one in 1990. So last Friday, he and several other football figures went to the Kremlin and personally thanked Russian President Vladimir Putin for a well-organized tournament.
This drew the ire of Julian Reichelt, the editor-in-chief of German tabloid Bild. In an editorial, he called Putin a murderer and said Matthaus should not have shaken his "bloody hand."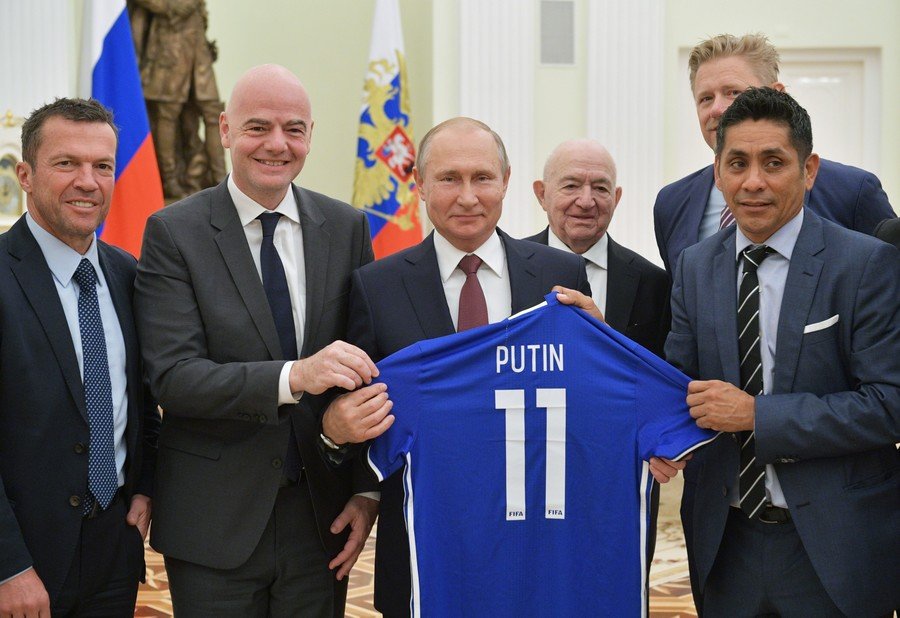 "Matthaus is too clever not to know what horrible crimes Putin is directly responsible for. Knowingly and voluntarily, he lets a murderer and cynic, who despises sports, to shine in his splendor," Reichelt wrote. The piece compares Putin to "murdering despots" and claims that "he opposes irrefutable facts with his own propaganda spit."
Therefore, the editor concludes, the German football star "makes himself part of this propaganda."
The "irrefutable facts," of course, refer to the many allegations against Putin in the Western media over the years, from the "Novichok" poisonings in the UK to the bombing of children in Syria, to the doping of the entire Russian team during the Winter Olympics in Sochi. Those "facts" are often based on hearsay, biased interpretations, or assessments not backed by actual evidence, but if Reichelt says so, who could refute him?
Bild's position on Russia is hardly surprising. After all, it made a spectacle out of refusing to count Russia's medals from the 2016 Olympic Games, and recently accused Putin of demeaning German Chancellor Angela Merkel… by giving her flowers.
As for Matthaus, he seems unfazed by the criticism.
"Politics and sport cannot be separated, but for us sportsmen only the peaceful and fair competition counts. The people of Russia have organized a fantastic World Cup and shown the world their hospitality and cordiality, for that they deserve thanks!" he tweeted.
Politik und Sport lassen sich nicht trennen, aber für uns Sportler zählt nur der friedliche und faire Wettkampf. Die Menschen in Russland haben eine fantastische WM organisiert und zeigen der Welt ihre Gastfreundschaft und Herzlichkeit, dafür gebührt Ihnen Dank! pic.twitter.com/KYyDcYPvgd

— Lothar Matthäus (@LMatthaeus10) July 8, 2018
You can share this story on social media: