Facing the FBI & fleeing to Russia: US ex-cop reveals epic struggle to expose corruption (VIDEO)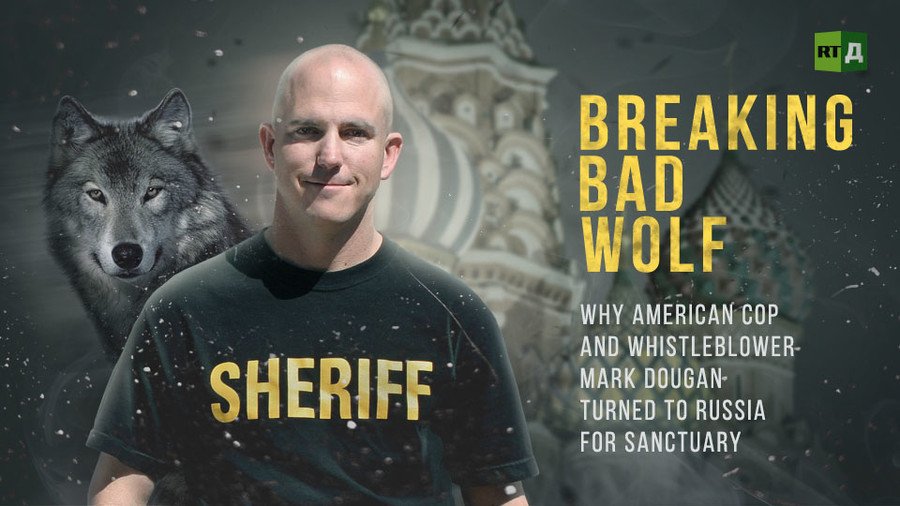 John Mark Dougan resigned from the Palm Beach County Sheriff's Office and started a one-man crusade against what he saw as pervasive corruption there. Years later his home was raided by the FBI and he made an escape to Russia.
Dougan is former Marine, who turned to police work after resigning from the military. What he found, he says, was a corrupt system which operated to protect the interests of the rich people of Palm Beach County, Florida, the home of President Donald Trump's Mar-a-Lago resort and cover up the misdeeds of the police itself.
He was forced to resign and went on to create a website for whistleblowers, through which he led a crusade against veteran Sheriff Ric Bradshaw and his associates in the office. The people Dougan targeted say he is a liar and a slanderer. Some of the materials he published are pretty damning, some dubious, some amount to doxing – which even Dougan agrees crossed the line.
In 2016, his home was raided by the FBI, who seized his computers as part of an investigation into alleged hacking. Coming shortly before Dougan was supposed to testify in a case against a PBSO officer, who crippled a man by shooting him in the back, the raid made the whistleblower fear for his life. Dougan entered Canada and fled to Russia, which eventually gave him political asylum.
Watch RT's documentary 'Breaking Bad Wolf' to learn more about this extraordinary story.
You can share this story on social media: