What is 'reputable' news? YouTube plans to decide for you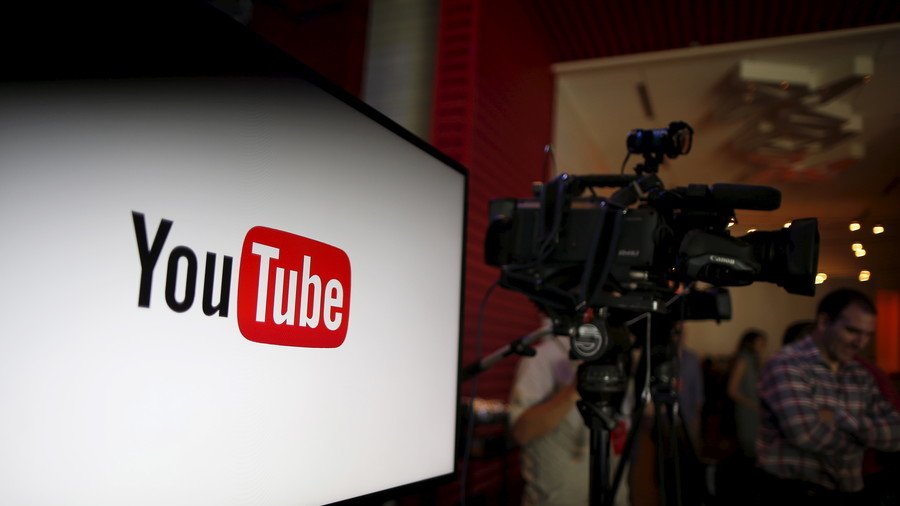 YouTube will invest $25 million in funding "quality journalism" on its platform. The initiative will aim to provide context and to promote 'reputable' sources; but there are doubts as to what, exactly, that might mean.
YouTube announced the initiative on Monday, and says it aims to make "it easier to find quality news" and improve "the news experience on YouTube." The initiative forms part of a wider, $300 million Google program aimed at "helping journalism thrive in the digital age."
In the coming weeks, videos posted about breaking news events will be accompanied with a link to carefully vetted news article about the events, as well as a reminder that breaking news can rapidly change. YouTube will also highlight breaking news videos from reputable news organizations on its homepage, and recommend that viewers watch similar videos following the ones they were watching.
With the left-right divide in America widening, the challenge for YouTube is deciding what sources count as reputable. Among those vetted by YouTube are CNN and Fox News. CNN has been slated and derided as 'fake news' by President Trump and others on the right, while CNN President Jeff Zucker called Fox a "propaganda machine" earlier this year.
When Facebook announced plans to rank news sources by "trustworthiness" and "dial up the intensity" of news suppression this May, it enlisted the help of a host of news organizations to define what "trustworthy" means. However, all but two of the over 20 organizations enlisted leaned to the political left.
The only US outlet mentioned in YouTube's announcement is Vox Media, a left-wing "explainer" website. YouTube has also revealed that one of its "trusted flaggers" of objectionable content is the Southern Poverty Law Center, a group that focuses solely on "right-wing extremism." The SPLC has been forced to retract several articles over the past few months, and pay a $3.75 million compensation to a think-tank it mischaracterized as anti-Muslim.
YouTube has attempted to subtly influence its viewers' news diet before. Earlier this year, the platform began labeling videos from news outlets that receive government funding. The labels are visible to viewers in the US, and affect outlets like PBS, BBC, Al-Jazeera, and RT. The labeling of RT is in line with parent company Google's decision last year to de-rank RT articles from search results, making alternate viewpoints that much harder to find.
Eric Schmidt, the Executive Chairman of Google's parent company Alphabet, said at the time that the move was aimed at replacing "bad speech" with "good speech," but critics called it "a form of censorship" that defied "all logic and reason."
Under the new rules, videos on long-running conspiracy theories –that the moon landings were faked, for instance– will now be accompanied by a link to a relevant Wikipedia or Encyclopedia Britannica article challenging the claims.
"There are going to be counter points of view, and there's going to be [videos] where people who have a conspiratorial opinion are going to express them," said YouTube's Chief Product Officer, Neal Mohan. "What I think we can do is, instead of telling users what to think, give them as much information as possible, so that they can make those decisions themselves."
Mohan denies that YouTube's new features amount to censorship, and viewers will still be able to find a wealth of content on the platform.
Many independent and citizen journalists who have relied on YouTube in years past fear that the new policy will favor mainstream and establishment media outlets at their expense. They have already been impacted by YouTube's changes to its content policy last August, which flagged videos that discussed "controversial" topics as unsuitable for advertisers and de-monetized, depriving their creators of much-needed ad revenue.
Tim Pool, a political moderate, described the demonetization as applied with "no discernible pattern" and said "I'm not the first and I won't be the last person to be affected by this."
Like this story? Share it with a friend!
You can share this story on social media: