American troops unlikely to leave Germany, US NATO envoy says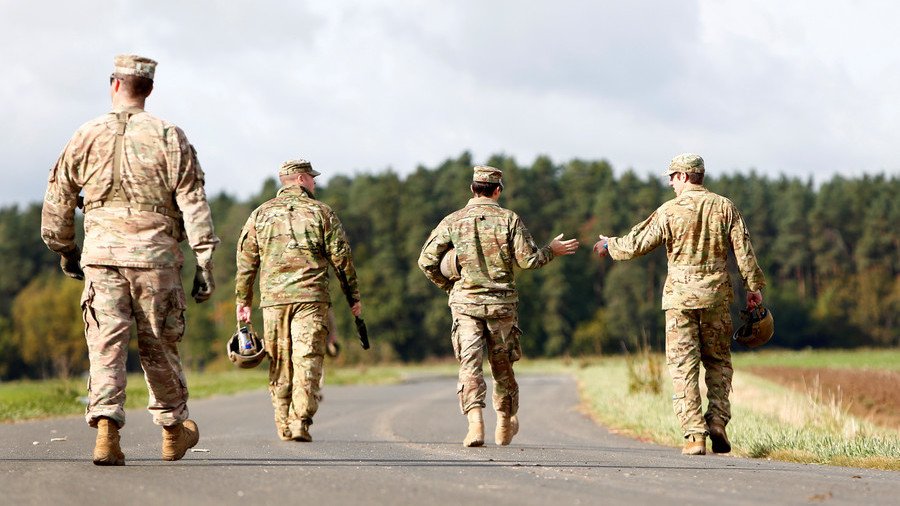 Not much is likely to change for the 35,000 American soldiers stationed in Germany, as the US ambassador to NATO says there are no plans for their withdrawal, despite speculations that Trump may be considering a troop pullout.
Kay Bailey Hutchison, the Trump administration's envoy to NATO, told reporters on Thursday that there is "nothing being said at all about the troop alignment in Germany or anything that would change," the Washington Post reported. Commenting on speculations relating to potential troop withdrawal, Hutchison said: "I've heard nothing on that score."
Earlier media reports suggested that President Donald Trump floated the idea of scaling down or withdrawing the 35,000-strong US contingent from Germany. Speculations arose that it was because the president was frustrated by the fact that Germany and other NATO allies do not pay their 'fair share' into the alliance's budget, the Washington Post reported.
But the US military pushed back on allegations that the audit had been commissioned by President Donald Trump's National Security Council.
"We regularly review our posture and we perform cost-benefit analysis to make sure that we've got the right forces in the right place with the right capabilities. That's a constant process across DOD's footprint," said Pentagon spokesman Colonel Rob Manning.
"Germany is host to the largest US force presence in Europe. We remain deeply rooted in the common values and strong relationship between our countries."
Trump has stepped up his criticism of NATO ahead of the organization's annual summit scheduled for July 11-12 in Brussels. "Germany has to spend more money. Spain, France. It's not fair what they've done to the United States," he said aboard Air Force One last week.
Earlier, he lashed out at Berlin on Twitter, saying the American army is defending Europe "at great financial loss." Though Trump's harsh stance had made European officials jitter, some wondered whether it might be just an aggressive negotiation tactic ahead of the key talks in Brussels.
Think your friends would be interested? Share this story!
You can share this story on social media: