Pentagon denies review of US forces in Germany linked to potential troop pull-out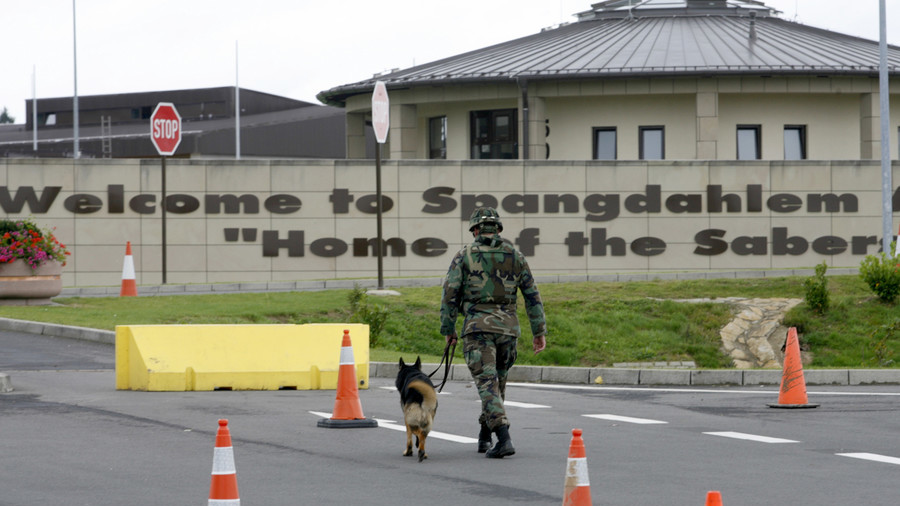 The Pentagon has denied reports that an audit of US troops stationed in Germany was ordered by the White House ahead of plans to reduce the number of US forces in Europe, as its not contributing enough to NATO.
The Department of Defense undertook the cost review on its own initiative, as a routine audit, Pentagon spokesman Col. Rob Manning told reporters on Monday. He pushed back on earlier reports suggesting that the audit had been commissioned by President Donald Trump's National Security Council.
"We regularly review our posture and we perform cost-benefit analysis to make sure that we've got the right forces in the right place with the right capabilities. That's a constant process across DOD's footprint," Manning said. "Germany is host to the largest US force presence in Europe. We remain deeply rooted in the common values and strong relationship between our countries."
The Washington Post reported last week that Trump is mulling the possibility of a large-scale or partial withdrawal of 35,000 US troops currently stationed in Germany. The report also stated that the Pentagon had begun an audit to review "the cost and impact of a large-scale withdrawal or transfer of American troops" stationed in the country. According to anonymous government officials cited by the paper, the potential troop pull-out is motivated by Trump's frustration over Germany's alleged substandard financial support for NATO.
However, Pentagon spokesman Eric Pahon told the Post that the military "regularly reviews force posture and performs cost-benefit analyses," adding that the US remains "fully committed" to Germany and NATO.
READ: Merkel says NATO is central to 'common security' despite tensions within alliance
Trump will attend the NATO summit in Brussels next week, amid growing transatlantic tensions between Washington and its European allies. The US president has routinely accused NATO states of relying on the United States for defense while not paying its fair share towards maintaining the alliance. In 2014, NATO members each agreed to spend two percent of their GDP on defense – although few states have managed to honor their pledge.
For its part, Europe seems less than enamoured by Trump's take on European security. German Chancellor Angela Merkel said in May that Europe can no longer count on the United States for protection, and should instead "take destiny into its own hands."
Like this story? Share it with a friend!