Alan Dershowitz claims island lady wants to assassinate him for his political views (VIDEO)
Published time: 6 Jul, 2018 16:01
Edited time: 7 Jul, 2018 08:29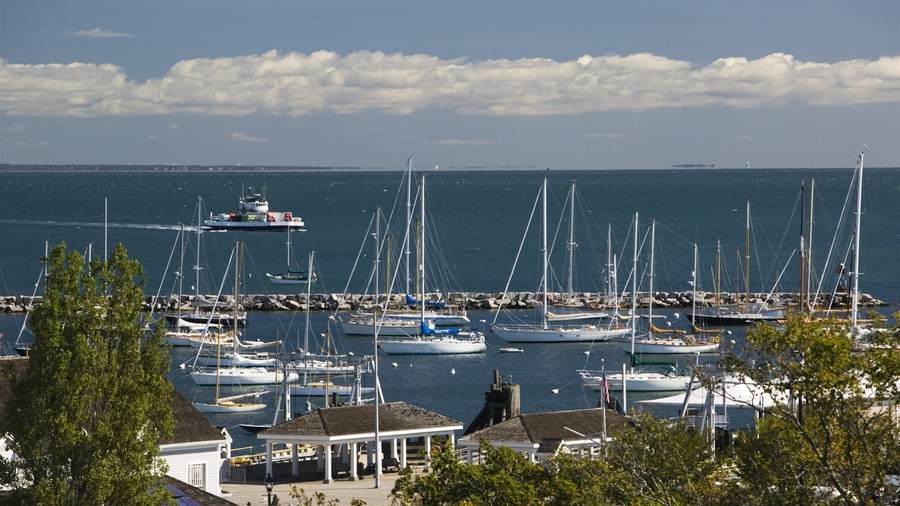 Persecuted Trump defender Alan Dershowitz can no longer brunch at the Martha's Vineyard yacht club, for fear of being murdered. The Powerful lawyer claims that a nameless lady has threatened to stab him through the heart.
Speaking with Tucker Carlson last night, the high profile legal eagle, who has represented such esteemed individuals as billionaire sex offender Jeffrey Epstein, said that his unwillingness to call for Trump's immediate impeachment has made eating $150 lobster roll hors d'oeuvres a life-and-death endeavour.
"People talk about parties as if that's something serious," Dershowitz told Carlson, before launching into a purportedly serious story about parties. "At a party this week on Martha's Vineyard, a woman said if Dershowitz were here tonight, I'd stab him through the heart," Dershowitz recounted, not specifying who this island savage was, or how he became privy to such damning intel.
READ MORE: Congressman warns US heading towards civil war – 31% of Americans agree
The former Harvard law professor made headlines last week after going public with perhaps the most outrageous case of discrimination since the worst days of the Jim Crow South: Dershowitz's disapproval of the Mueller investigation into Donald Trump had made him persona non grata on a pompous Massachusetts island.
In an op-ed piece for The Hill, Dershowitz said his fancy Martha's Vineyard friends are "shunning me and trying to ban me from their social life" because he has defended Trump's "civil liberties."
This is especially bad news because Dershowitz moved to the rich-people island in 2014. So now he's essentially trapped on a miserable landmass off the coast of Massachusetts, surrounded by Polo shirt-wearing yacht groupies.
The media, of course, were extremely sympathetic.
Dershowitz also got up on his soapbox to lament the regrettable state of free speech and inquiry in the United States – even though Dershowitz himself has used his power and influence to silence academics and critics who held legitimate, fact-based views that he could not tolerate. This delicious morsel of irony did not go unnoticed: