'Police brutality first hand': Shocking Austin arrest video sparks internal review (VIDEO)
Published time: 5 Jul, 2018 10:36
Edited time: 6 Jul, 2018 10:20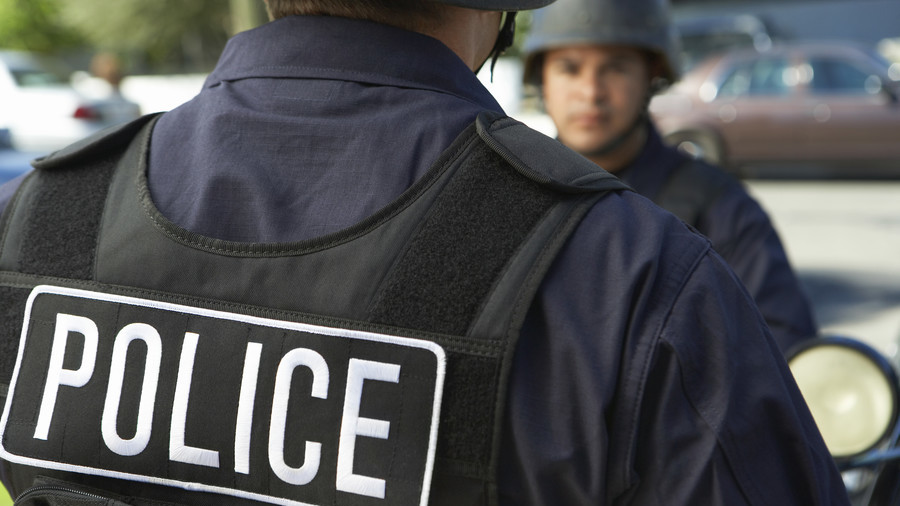 Startling video footage of an Austin police officer repeatedly punching a restrained man has prompted an internal probe.
The footage was captured outside Rain nightclub in downtown Austin, Texas on Wednesday by bystander Patrick King, who posted it online expressing his rage at the "beating".
The video shows the man, who is on the ground, being punched at least five times as he is surrounded by officers during an arrest.
"So last night I was out with some friends in Austin and witnessed police brutality first hand for the first time," King wrote on Twitter. He admitted that he was unsure what the man in the video did but added that he was angered by the police response. "I left the scene with rage, anger, and disappointment," he said.
An investigation into the Independence Day arrest is now underway, according to Austin Police chief Brian Manley. "As is standard protocol, the officers chain of command is reviewing all details surrounding this incident," he explained.
Thank you for bringing this video to our attention and allowing us time to look into the incident. As is standard protocol, the officers chain of command is reviewing all details surrounding this incident. https://t.co/bum5XKMAkC

— Chief Brian Manley (@chief_manley) July 4, 2018
However, the head of the Austin Police Association, which represents around 1,800 officers, has said that there is more to the situation than meets the eye. Ken Casaday said that the footage does not show the lead up to the flurry of punches nor that the suspect was in possession of a knife.
"I'll tell you, as the union president, it looks bad," Casaday told KXAN news. He suggested that the presence of a knife could have seen police use deadly force. However, he said he is thankful that "they just had to use their taser and punch him a couple of times."
READ MORE: Texas justice? Video emerges of police chief telling homeless man to leave town
"When he was on the ground, you can see the officers punching, which they freely admit to. What you can't see is the subject grabbing for a 6-inch knife that he had on his waistband, that the officers not only saw, but were told that was there by people from the nightclub," Casaday said.
RT.com has contacted the Austin Police Department for further details on the incident but has yet to receive a response.
Like this story? Share it with a friend!