Texas justice? Video emerges of police chief telling homeless man to leave town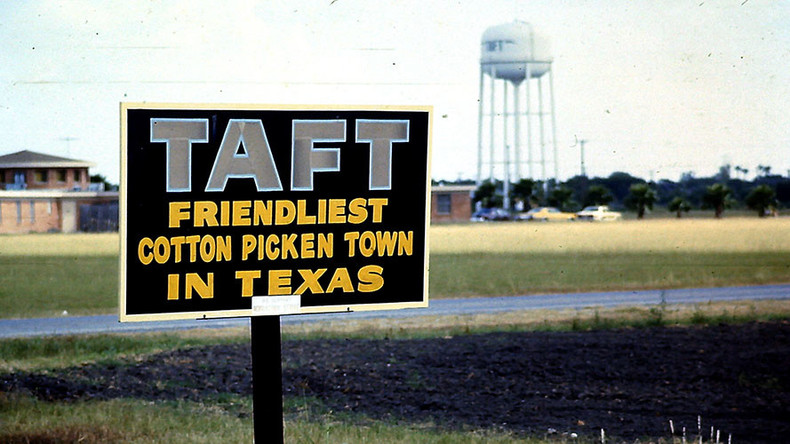 The chief of police in Taft, Texas will face a grand jury after being recorded running a homeless young man out of his small town. He received a blanket trespass warning for the entire city before being forced to leave on a bus.
Texas State Rangers have concluded an investigation into the actions of Chief Klaus "Bill" Mansion after he ran a young man out of town like a sheriff in an old Western movie. The 21-year-old man, Devon Armstrong, was snatched off the street in Taft while he at the library. As a result, he is claiming his civil rights were violated.
Armstrong had reportedly been living with a young woman he met through Facebook and relocated from California to be with her and her child and worked as a handyman, according to KRIS. However, their relationship had apparently soured by November 2016, and her parents kicked him out of their house.
Shortly afterward, Armstrong was detained by the police and taken to Corpus Christi to take a bus to Bakersfield, California. Armstrong got off the bus and walked back to town, where he tried to use a library, but after only 30 minutes, he was detained again.
When he spoke with Mansion, an unnamed individual secretly recorded their interactions. Armstrong claimed that he had tried to go to an unspecified orientation at a shelter before taking the bus, but Mansion demanded to know, "they don't have a library in Corpus?"
Armstrong insisted he was under the impression he had a job in Taft, but Mansion said, "You put in an application, but they're not going to hire."
"I don't care if you've got a job here or what, you've got to get out of here," the chief of police told him, adding, "You think we've got a good jail here? We've got the nastiest jail in Texas here. They'll put you in jail and forget you."
The entire recorded conversation lasted about 10 minutes, during which time the police chief highlighted "issues" he claimed Armstrong had. However, he at no point accused him of committing any actual crime.
Mansion even passed judgment on Armstrong's relationship with the young woman, who was living with her parents.
"What did I tell you about the culture, here? She's property over there. We didn't invent it, that's just the way it is. If mom and dad don't want you living in their house with their daughter, then you gotta go."
While Armstrong explained that he did not have a home to return to and his mother was unwilling to take him in, Mansion insisted that the young man leave and never come back.
"I'm done. I'm really done. We've tried to help you. We're not going to help you any more. It's time you buck up and get the hell out of dodge," he said.
Texas State Troopers handed their findings over to Sam Smith, the district attorney, who is "supposedly going to present it to the grand jury," Ranger Randy Aguirre told the San Patricio County News.
"We're pretty much done talking to everyone we need to talk to," Aguirre said.
Civil rights attorney Chris Gale believes that what Armstrong experienced crossed the line from tough love to a civil rights violation, telling KRIS that the incident "was not too contrary from a kidnapping."