Senators 'dismayed' as new report reveals Pentagon overestimated F-35 savings by $600 million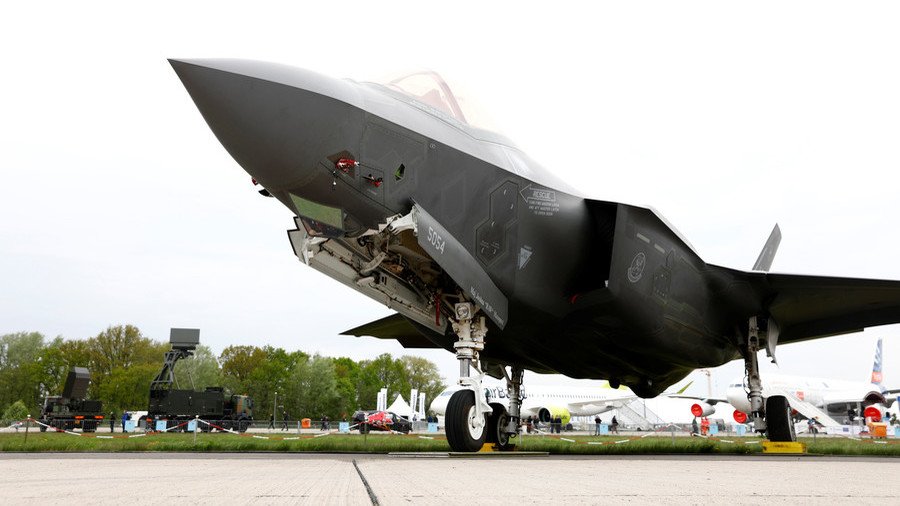 A Senate committee has slammed the Pentagon's beleaguered F-35 fighter jet program, for claiming that a $661mn spend on bulk-buying parts would help it save some $1.2 billion. The real amount is half that, it has been revealed.
The Senate Appropriations Committee, which has recently greenlighted a boost in spending for the F-35 program, despite it being plagued by delays and cost overruns, raised the issue last week, after the Defense Department's Cost Assessment and Program Evaluation office report revealed that the Pentagon had greatly exaggerated the economic effect from its attempt to cut the F-35 program costs.
Last year, the program's office asked for some $661 million to procure, in bulk, material and equipment that had undergone hardware qualification testing for the F-35, claiming the bulk buy would allow it to save some $1.2 billion in costs. The parts to be supplied would be fitted into the aircraft to be purchased in 2019 and 2020. Last month, Lockheed Martin Corp. received the contract with the appropriate adjustments.
The new report, however, argues that the buying strategy is much less cost-efficient than Pentagon officials had initially claimed when they presented their case to Congress.
According to the new report, the measure will generate savings of some $600 million, which is a half of the designated amount.
While the committee did not object in principle to what has turned into the most expensive US weapons program ever, the lawmakers have said they were "dismayed by the inaccuracy of the initial estimates," the report states, as cited by Bloomberg.
Dissatisfied with the apparent discrepancy between the estimates, the lawmakers asked the F-35 program office to explain the drastic difference and advise on how to compensate for the lack of funds. The proposals should be submitted within 30 days until the defense appropriations bill, approved by the House on June 28 becomes law.
The F-35 has been in development at Lockheed Martin since 2001. In the past decade, it has been mired in controversy over its mounting costs and bogged down by its as-yet unresolved technical issues.
Last month, the Government Accountability Office (GAO) recommended that Congress withhold funding from the program until it fixes its 996 deficiencies, of which over a hundred were considered to be severe enough to pose a threat to user safety and security. The flaws include faulty oxygen-supply systems, an injury-causing ejector seat as well as an unusable helmet-mounted display system.
The new estimate by the Cost Assessment and Program Evaluation office was requested by Senate Armed Services Committee Chairman John McCain (R-Arizona), a long-time critic of the program, who once called it "both scandal and a tragedy with respect to cost, schedule and performance."
You can share this story on social media: