FBI prevents 4th of July terrorist attack in Ohio
Published time: 2 Jul, 2018 13:32
Edited time: 3 Jul, 2018 10:38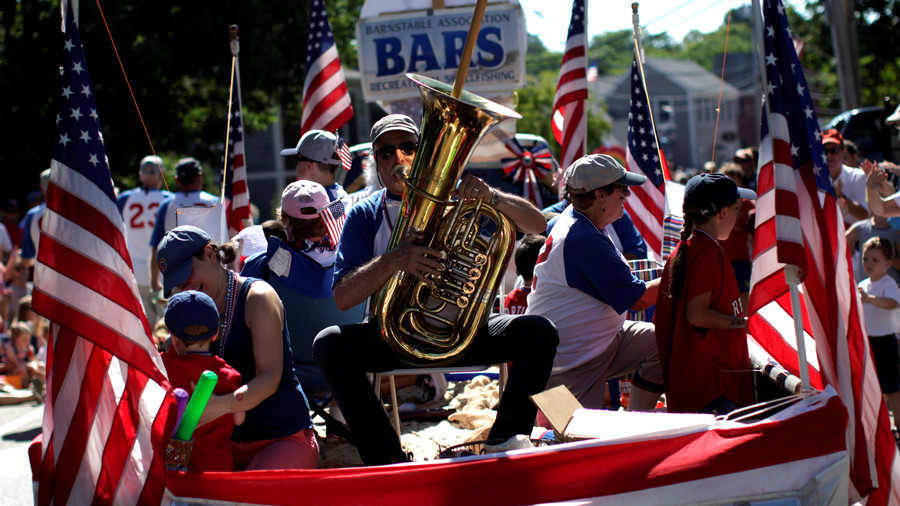 The FBI has announced that they arrested an individual that was allegedly helping plan a terrorist attack in downtown Cleveland on the 4th of July.
The man, 48-year-old Demetrius Pitts, also known as Abdur Raheem Rahfeeq, was arrested on Sunday, and faces charges of providing a foreign terrorist group with financial support. If convicted, he could face 20 years behind bars.
Pitts, who is a US citizen, came to the FBI's attention in 2017 after he made "disturbing" Facebook posts in support of Al-Qaeda, and calling on his fellow Muslims to train with weapons and explosives. An agent was assigned to monitor Pitts.
Speaking to the undercover agent, Pitts allegedly pledged allegiance to Al-Qaeda. He reportedly talked to the undercover agent about his hatred for the US military and his desire to "chop off hands and heads" of military families.
In a news conference held Monday, FBI officials said that Pitts carried out reconnaissance in downtown Cleveland as recently as last week. US Attorney Justin Herdman said that Pitts was looking for somewhere to park a van packed with explosives and shrapnel.
He allegedly told the undercover agent that he would "blow up the fourth of July parade," as this would hit Americans "in the core." Officials said that St. John's Cathedral in Cleveland was Pitts' likely target.
"He talked about taking targets like St. John's Cathedral off the map," Said Herdman. "(Pitts) wanted to strike at the values that are at the very core of our nation. He wanted us to be afraid to speak our minds. He also wanted us to be scared to gather in public places."
Pitts also told the undercover agent that he planned on carrying out a second terrorist attack in Philadelphia, Pennsylvania at some point in the future.
Pitts is a convert to Islam, and authorities say he was radicalized in the US. He has a long criminal record of assault, domestic violence, aggravated robbery, and carrying a concealed weapon.
Think your friends would be interested? Share this story!