'Generally conservative' candidates on Trump's Supreme Court shortlist, nomination coming soon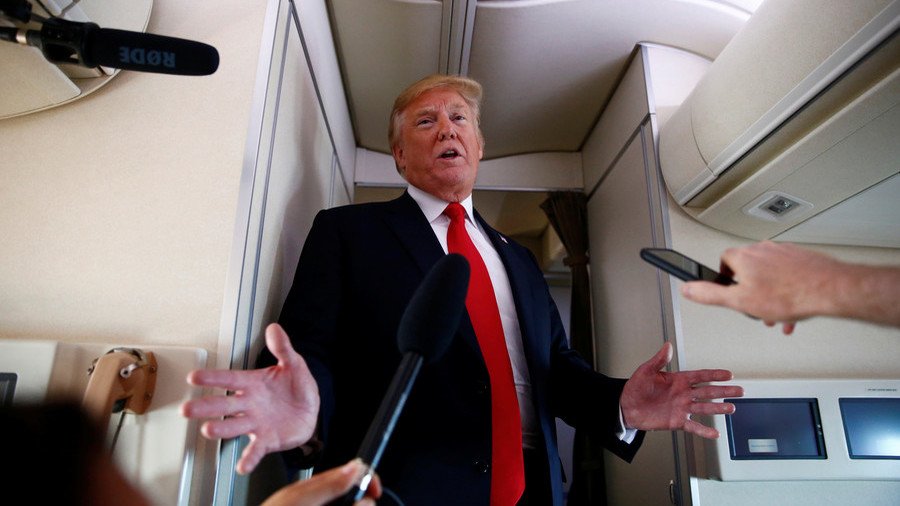 President Donald Trump is moving quickly to fill the vacancy on the US Supreme Court, telling reporters he plans to choose from among the five or so "generally conservative" finalists and announce the nominee by July 10.
"I've got it narrowed to about five," Trump told reporters aboard Air Force One on Friday, en route to his Bedminster, New Jersey golf club.
"It's a great group of intellectual talent ... they are generally conservative," he said, without naming any names. Two of the finalists are women, Trump said, adding he may interview one or two of the candidates over the weekend.
Senate Majority Leader Mitch McConnell (R-Kentucky) said he hoped the confirmation process would be done "in time for the new justice to begin the fall term of the Supreme Court" by the first Monday in October.
Trump assured reporters he would not discuss abortion or gay rights with the candidates. Justice Anthony Kennedy, who announced his retirement on Wednesday, had sided with the court's four liberal justices on both issues.
Kennedy's decision to leave the court at the end of July was met with anger and dismay by many Democrats, who regarded the Reagan-appointed justice as the crucial "swing vote" in decisions such as Obergefell, which legalized same-sex marriage in 2015.
Trump has already appointed one Supreme Court justice, Neil Gorsuch, to fill the seat vacated for over a year by the February 2016 death of Justice Antonin Scalia. President Barack Obama's nomination of Judge Merrick Garland was held up by McConnell, who cited the upcoming presidential election.
After announcing the Supreme Court pick, Trump is scheduled to travel to Europe, where he will meet with Russian President Vladimir Putin on July 16. On Friday, Trump reassured reporters that he would discuss US interests in the conflicts in Ukraine and Syria, and would certainly raise the issue of alleged Russian meddling in the 2016 presidential election.
Think your friends would be interested? Share this story!
You can share this story on social media: