US interests first: Pompeo pits EU against Russia as Bolton arranges Trump-Putin summit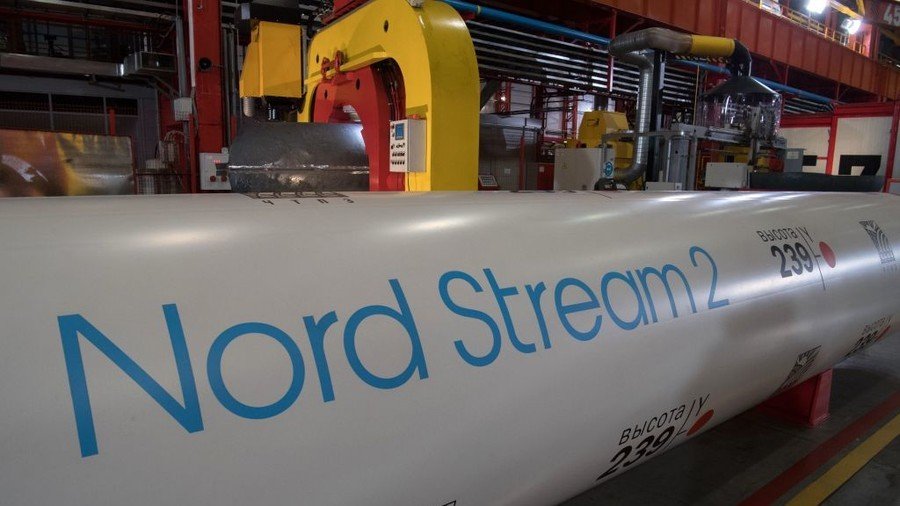 Washington will continue to pressure its European allies to sever economic ties with Moscow, Secretary of State Mike Pompeo said, even as John Bolton was arranging the Trump-Putin summit "in pursuit of US national interests."
"We are actively engaged in an all-of-US-government approach in convincing European governments and European businesses alike that increased energy dependence on Russia is inconsistent with what it is we're all trying to do in pushing back against Russia," Pompeo told the Senate Appropriations Committee on Wednesday, at a hearing about the 2019 State Department budget.
READ MORE: Trump to meet Putin regardless of 'noise' at home as it's in US national interest – Bolton
His remarks came as the White House national security adviser John Bolton was arranging the summit between US President Donald Trump and Russian President Vladimir Putin, which will reportedly take place mid-July somewhere in Europe. Bolton brushed off questions of possible criticism in the US by saying that Trump's foreign policy was guided by pursuit of "American national interests."
For all of Trump's talk of "getting along better" with Russia and Bolton's diplomacy in Moscow, the Trump administration is continuing to implement policies hostile to Russia it inherited from Barack Obama's term in the White House. Trump has ordered the closure of two Russian consulates and expelled over 60 Russian diplomats in March, based on nothing more than the word of the British government that Russia had "poisoned" a former double agent and his daughter with a chemical agent in Salisbury.
"Nord Stream 2 is one of several examples that we have made clear we think goes in completely the wrong direction, in terms of allowing the Russians to have the capacity to exert political influence - not only in Germany, but all around Europe," Pompeo said.
Pompeo also told the senators the State Department was "continuing to engage" with European Union members - and Italy in particular - to convince them that maintaining trade sanctions against Russia "is important to achieving outcomes that are in the best interests of Europe." The new Italian government has voiced opposition to continued hostility towards Moscow.
The EU has suffered considerable economic losses due to the US-led push to block trade with Russia since 2014. By contrast, the US has been largely unaffected, and has even profited somewhat from the sale of pricey liquefied natural gas (LNG) that Washington has promoted as the alternative to cheaper Russian fuel.
READ MORE: US about to slap disobedient European firms with sanctions over Russian gas project
Germany has resisted US pressure to block Nord Stream 2, due to be completed in 2019, which is the expansion of the Nord Stream pipeline opened in 2011. The expanded pipeline would also ensure a reliable supply of Russian gas to central and western Europe, eliminating the ability of the US-backed government in Ukraine to interfere with the flow. A number of American lawmakers have argued that keeping Ukraine's hand on the gas valve is a vital US national interest.
Like this story? Share it with a friend!
You can share this story on social media: