FBI may have meddled with Mike Flynn case evidence – US congressman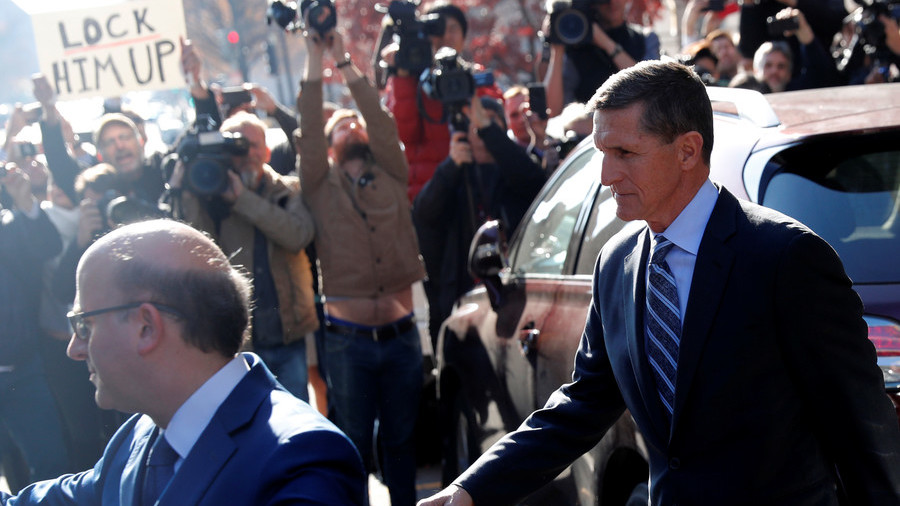 US congressman Mark Meadows has suggested that the FBI may have meddled with evidence in the case against Trump's former national security adviser Michael Flynn.
Emphasizing that justice should be restored, the Conservative Rep. disclosed that there is proof that the FBI secretly changed 302 witness forms that were used as evidence in the Flynn case to increase the chances of his prosecution.
"Justice should be meted out evenly, and yet we're finding that evidence could have been tampered with," Meadows commented in an interview for Hill.TV.
READ MORE: Happy b-day, Mueller probe! What happened to the 'Russia collusion,' though?
Meadows provided no direct justifications, yet during the interview he explained "I brought this up with the Inspector General the other day. Some of those key witness will be asked to appear before House Oversight".
The lawmaker made these charges during Inspector General M. Horowitz's testimony before House investigators. When referring to the 302 FBI reports that contained summaries with suspects and witnesses, Meadows said: "Were they changed to change the outcome of prosecution decisions. I think they might have".
BREAKING: IG Horowitz confirmed that he is investigating allegations that FBI officials "edited" agents' 302 summary reports of interviews with witnesses and suspects in the 2016-2017 investigations (including Gen. Flynn)

— Paul Sperry (@paulsperry_) 19 июня 2018 г.
READ MORE: $17 million and counting: Mueller investigation cost to US taxpayers revealed
The news that the FBI may have falsified or intentionally changed evidence to improve the chances of a prosecution would be sensational, if the level of corruption at the Bureau hadn't reached its unprecedented levels under presidency of Barack Obama, says American lawyer and blogger John Hinderaker.
"There is little doubt that General Flynn was railroaded into a confession that was likely false by the brute force of federal power", Hinderaker wrote on his PowerLine blog.
READ MORE: Choose your conspiracy! Russiagate liberals and Trump fans cherry-pick facts from Gowdy interview
Did the FBI frame Michael Flynn? That is Rep. Mark Meadows' explosive suggestion, and it is plausible given what we know about the corruption of the FBI under Obama: https://t.co/fQzz8tXpIH via @powerlineUS

— John Hinderaker (@jhinderaker) 21 июня 2018 г.
Michael Flynn pleaded guilty on December 1st to charges made by Special Counsel Robert Mueller on providing false statements to the FBI in relation to his contact with former Russian Ambassador to the US Sergey Kislyak.
Like this story? Share it with a friend!
You can share this story on social media: