Ready for your close-up: Orlando airport to scan passengers' faces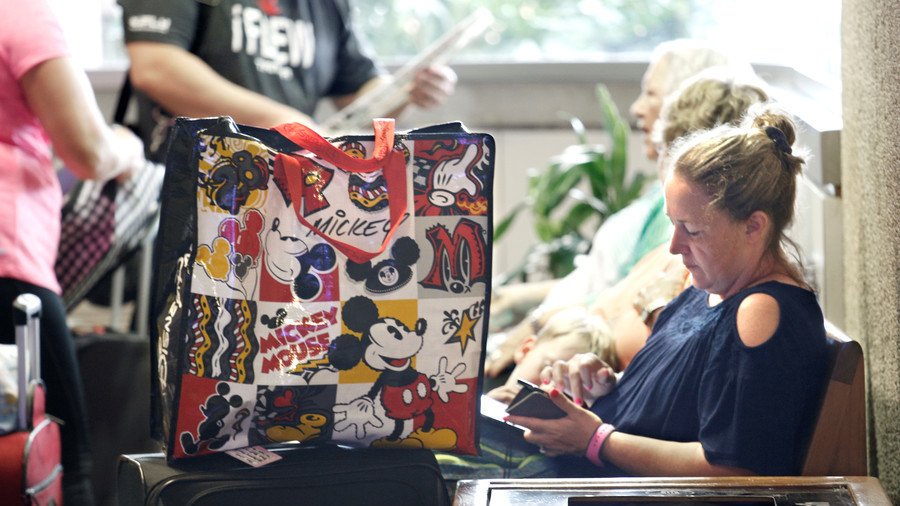 Going to Disney World? Your face, please! Orlando International Airport, the busiest airport in Florida, will reportedly start face-scanning passengers on all international flights, including US citizens.
Passengers on all inbound and outbound flights will soon have their faces scanned and checked against a federal database of passport and visa photos. Airports in eight other American cities, including New York and Chicago, currently scan fliers on a select few outbound international flights, but Orlando will be the first to do so for everyone.
The airport management says the technology will speed up lines, allowing faster identification of passengers. But the practice has alarmed some privacy advocates.
"We're not talking about one gate," Harrison Rudolph, an associate at the Center on Privacy and Technology at the Georgetown University Law Center, told the Associated Press. "We're talking about every international departure gate, which is a huge expansion of the number of people who will be scanned. Errors tend to go up as uses go up."
Rudolph said that he also has concerns with the accuracy of the scans, as well as the fact that no formal guidelines exist governing what should happen to a passenger wrongly prevented from boarding.
Passengers who don't want to get their faces photographed can opt for alternate security procedures instead, a spokesperson for the US Customs and Border Protection told AP.
Facial recognition technology is already used in many European airports, including London's Heathrow, the Dublin Airport, and Amsterdam's Schiphol.
Orlando's new security measures come on the same day that Homeland Security Secretary Kirstjen Nielsen warned that terrorist groups are still looking for ways to carry out attacks on US-bound commercial airplanes, almost 17 years after 9/11.
"They really do want to take down an airliner. I mean, I think that is clear. They have not given up on that as an aspiration," she said at the Capitol Hill National Security Forum on Thursday.
Orlando serves as a major hub for tourists and travelers headed for the nearby Walt Disney World parks and resorts, as well as the cruise line ships departing from Port Canaveral.
If you like this story, share it with a friend!
You can share this story on social media: