Naked foreigner dances cancan at Russian airport (VIDEO)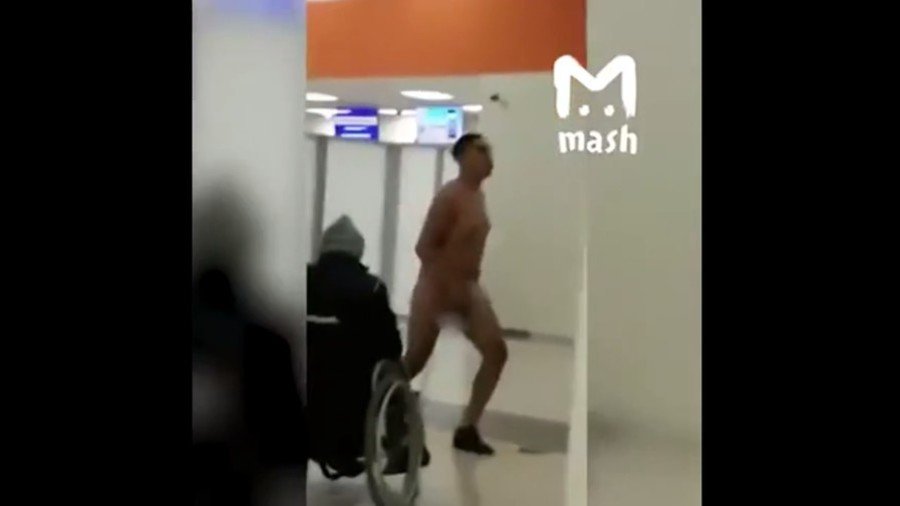 A man was filmed entertaining fellow passengers by energetically dancing the cancan while at Moscow's Sheremetyevo airport - while in his birthday suit.
The footage was uploaded to the Telegram channel Mash on Monday and has been viewed more than 100,000 times. According to the outlet, the misbehaving passenger was from Mexico.
READ MORE: Party like a Russian... minister? Saratov officials caught drunk & half-naked inside state-owned car
An airport officer was filmed arguing with the passenger and urging him to put his clothes back on.
"What are you doing here? Get dressed!" the police officer told the man in Russian, backing his words with a slap. Despite the language barrier, the misbehaving passenger got the message and began to put his clothing back on.
The man was later reportedly transported to police officers and arrested. The reason for the man's bizarre behavior remains a mystery.
You can share this story on social media: