Convicted turtle trafficker goes international while on probation, gets caught again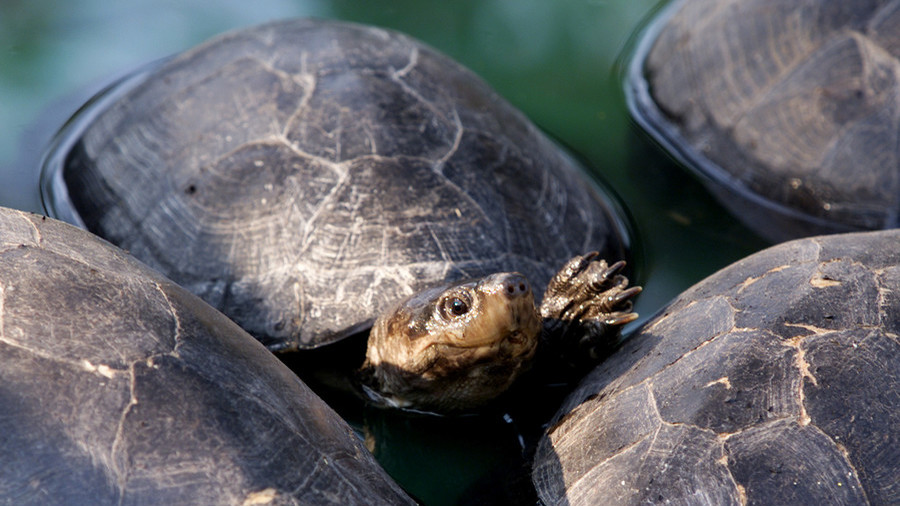 A South Carolina man previously convicted of turtle trafficking is facing jail time again for the same crime after pleading guilty to charges of smuggling up to $400,000 worth of protected reptiles from Hong Kong to the US.
Federal prosecutors said that Steven Verren Baker, 38, of Holly Hill, South Carolina, pleaded guilty on Wednesday to charges of conspiracy to smuggle wildlife. He was the ringleader of an international syndicate that was smuggling endangered turtles back and forth between the US and China, said US attorney Sherri Lydon.
A Holly Hill man was accused of smuggling turtles, apparently worth as much as $409,250. He pleaded guilty.This was his second turtle-smuggling arrest.https://t.co/HEWV98PkFy

— David Slade (@DSladeNews) June 20, 2018
Baker and his associates arranged the shipments of the reptiles using Facebook messages, court documents said. The turtles were placed in boxes labeled "snacks" and packaged with socks, noodles and candy. Several of the packages were intercepted by US customs officials at JFK International Airport in New York City, the US Attorney's Office said.
"The approximate value of the smuggled turtles is between $117,200 and $409,250, depending on the market," the court documents said.
This was Baker's second run-in with the law regarding turtles. Back in 2014, he pleaded guilty to smuggling wild turtles from South Carolina and trying to sell them in Florida. He was also convicted on weapons charges. He was sentenced in September 2015 to three years probation.
It seems Baker just couldn't stay away from turtles, however. He was setting up the international turtle-smuggling conspiracy within four months, prosecutors said. The trafficking took place in the first half of 2016. Baker now faces a maximum of five years in prison and fines of up to $250,000.
Trafficking endangered wildlife can be a lucrative business, which some watchdogs have estimated could be a global criminal industry worth up to $23 billion a year.
Like this story? Share it with a friend!